Explore the tunnels and relax in the Captains bar...
Behind the scenes
A regular tour at Spike Island Cork is a memorable experience.  But for those seeking the unforgettable, we recommened a behind the scenes tour of Ireland's historic island.  You will enjoy the following benefits;
SMALLER GROUP SIZE – We can cater for groups from three up to any size, but provide a guide for every fifteen visitors.
ACCESS PRIVATE AREAS – You will explore at least two incredible areas –
The Spike Island Tunnels – which held the solitary confiment cells and gunpowder in the 19the century.  Off limits to day tours, feel the temperature drop as you go underground with your torch to light the way.  Afterwards, enjoy the
Captains Bar – located in the original area of the early 1900's Officers Mess.  Relax and unwind in this ornate area, historic area, away from the bustle of other groups.
DRINKS TASTING – Included in your visit is a drinks tasting of our own Spike Island Rum in the Captains bar.  This amazing drink was discovered by the prisoners sent from our cells to the Carribbean in the 1600's, and it is now sent from one island to another for you to taste the island.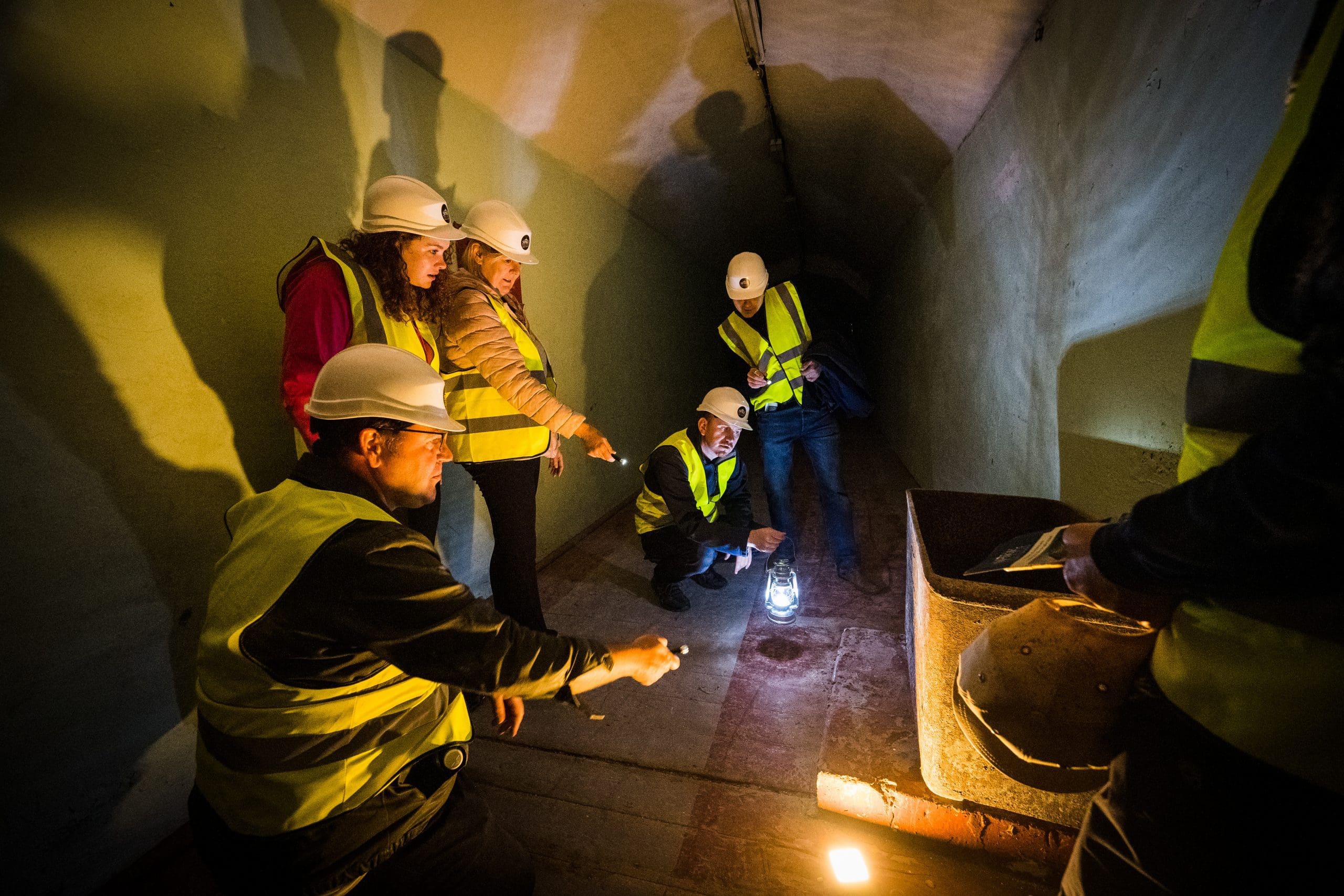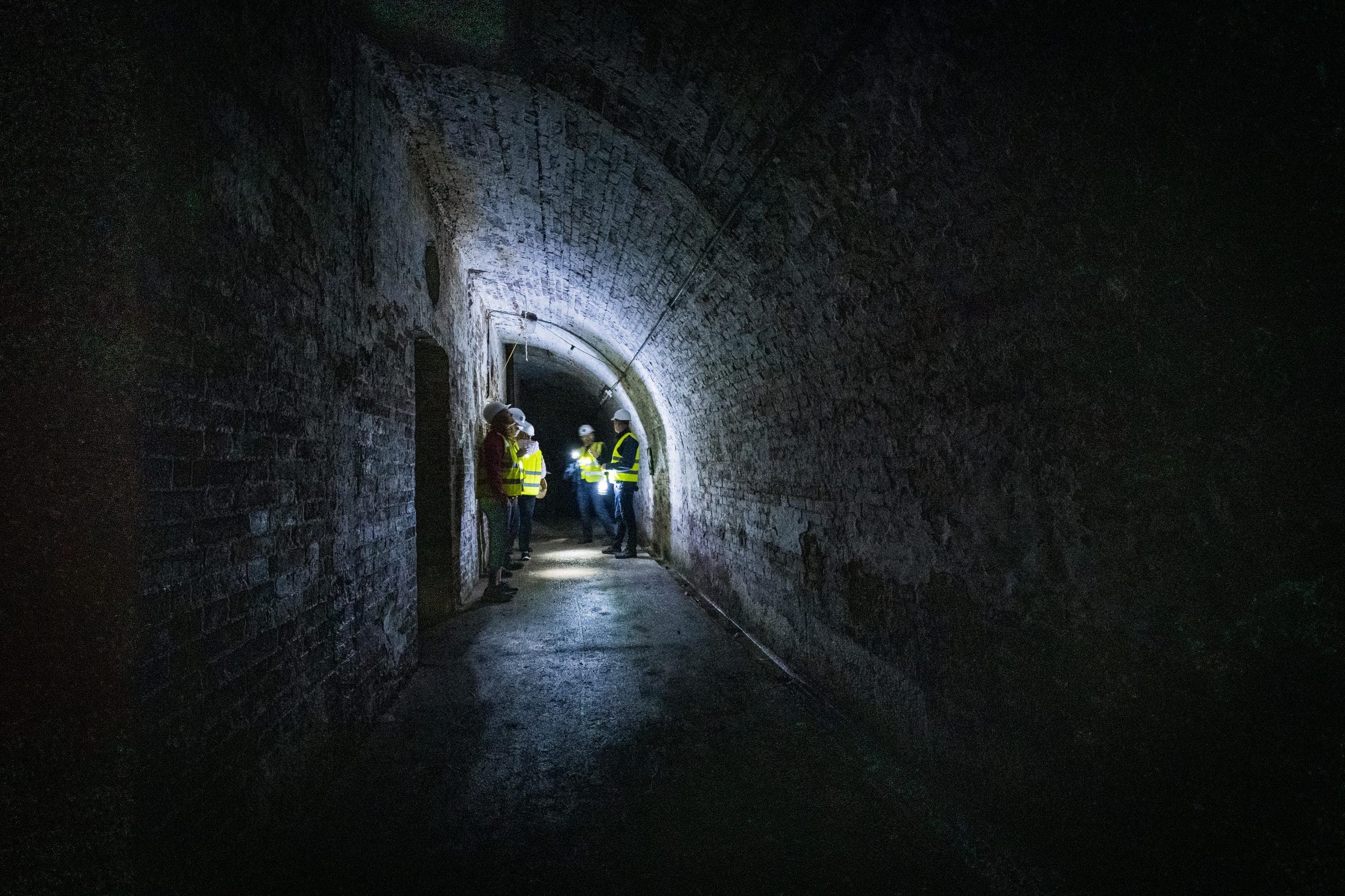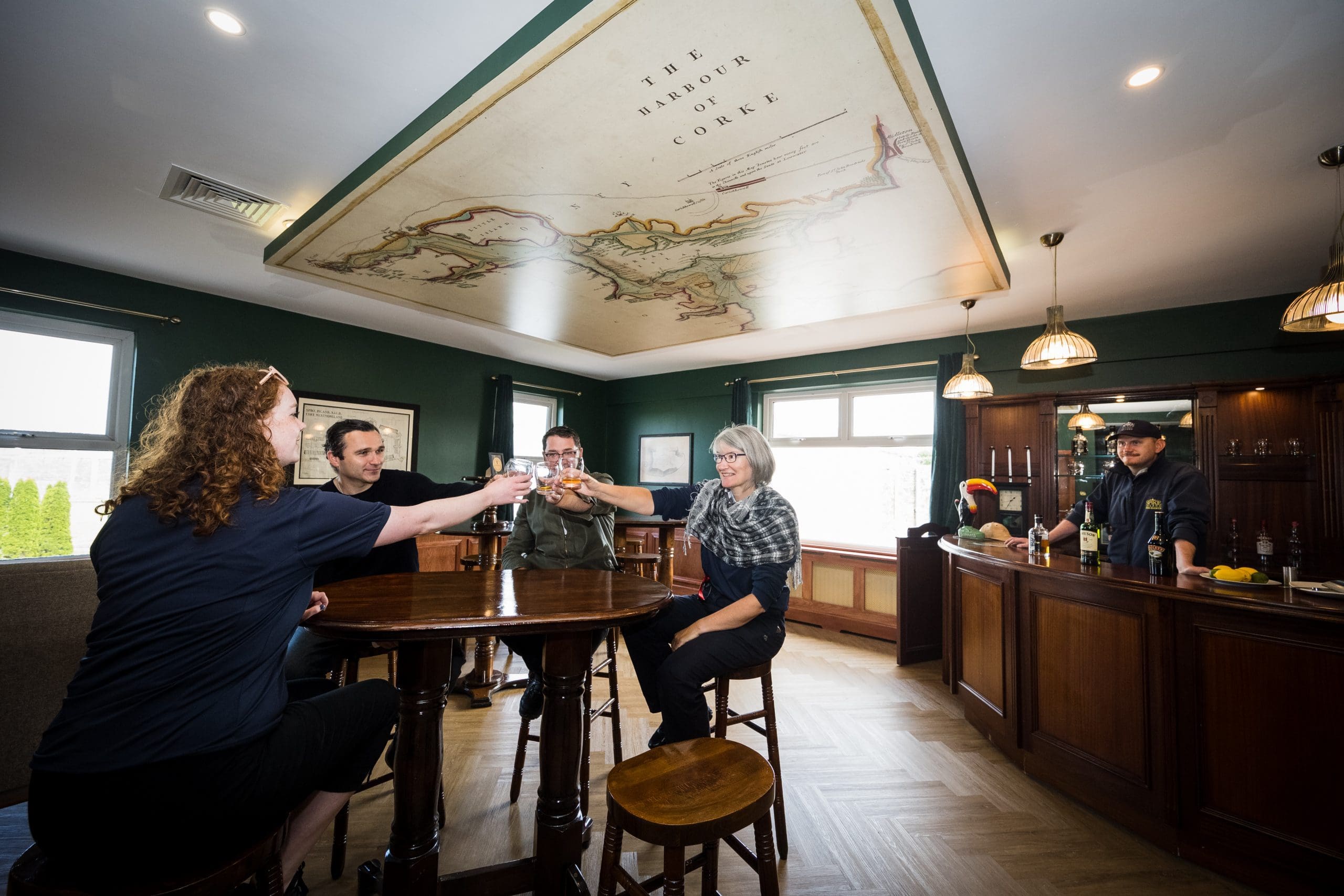 THE TUNNELS – Built around 1804 as the magazine for the forts gunpowder, deep under the forts walls, the area was lit up using oil lamps in clever lighting tunnels.  But when the fort became a prison in 1847, incredibly the area was chosen to hold prisoners in solidtary confiment cells for over a decade.  Prisoners endured awful dark, damp conditions deep under 100 foot of soil and stone.  See their original cell areas, where the only sound is the drip of water.  You will also see the original gunpowder stores.
CAPTAINS BAR – The Officers of the island fortress always raised a glass to toast another week.  We invite you to follow in their footsteps, and raise a glass of Spike Island rum.  When Irish prisoners were sent to the Carribbean in the 1600's, they found no Irish whiskey but enjoyed the local rum.  Now that rum is sent to us to be hand spiced and enjoyed, one island to another.
Tour complete, relax in this area away from the crowds before continuing your joureny through our musuems and exhibitions.
Go behind the scenes at Ireland's island prison and fortress, to truly deep dive into 1300 years of rich Irish history.  Please direct enquiries for times to suit your group to admin@spikeislandcork.ie or call 021-2373455.
Or click the link below to see our upcoming schedule – set dates and times only.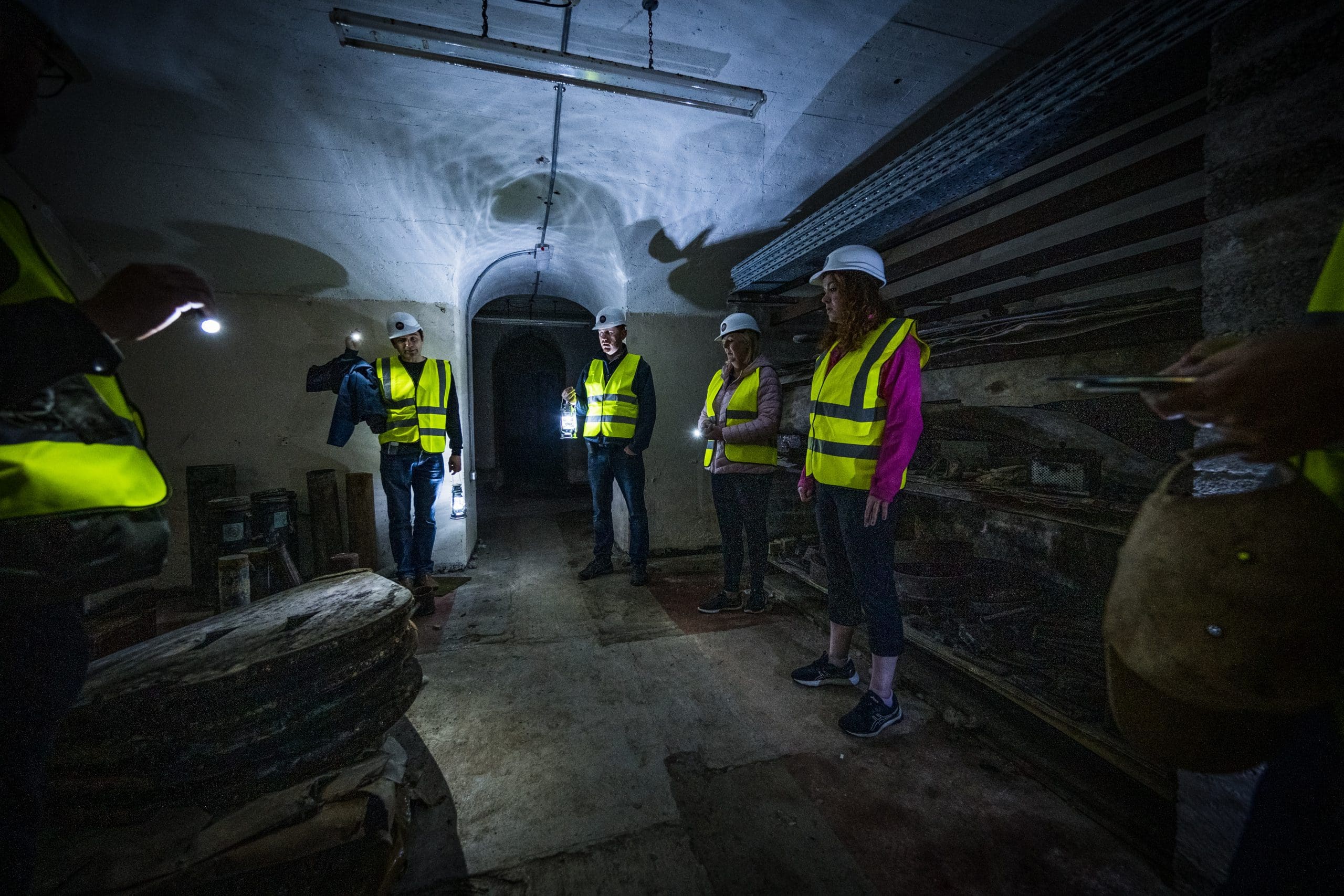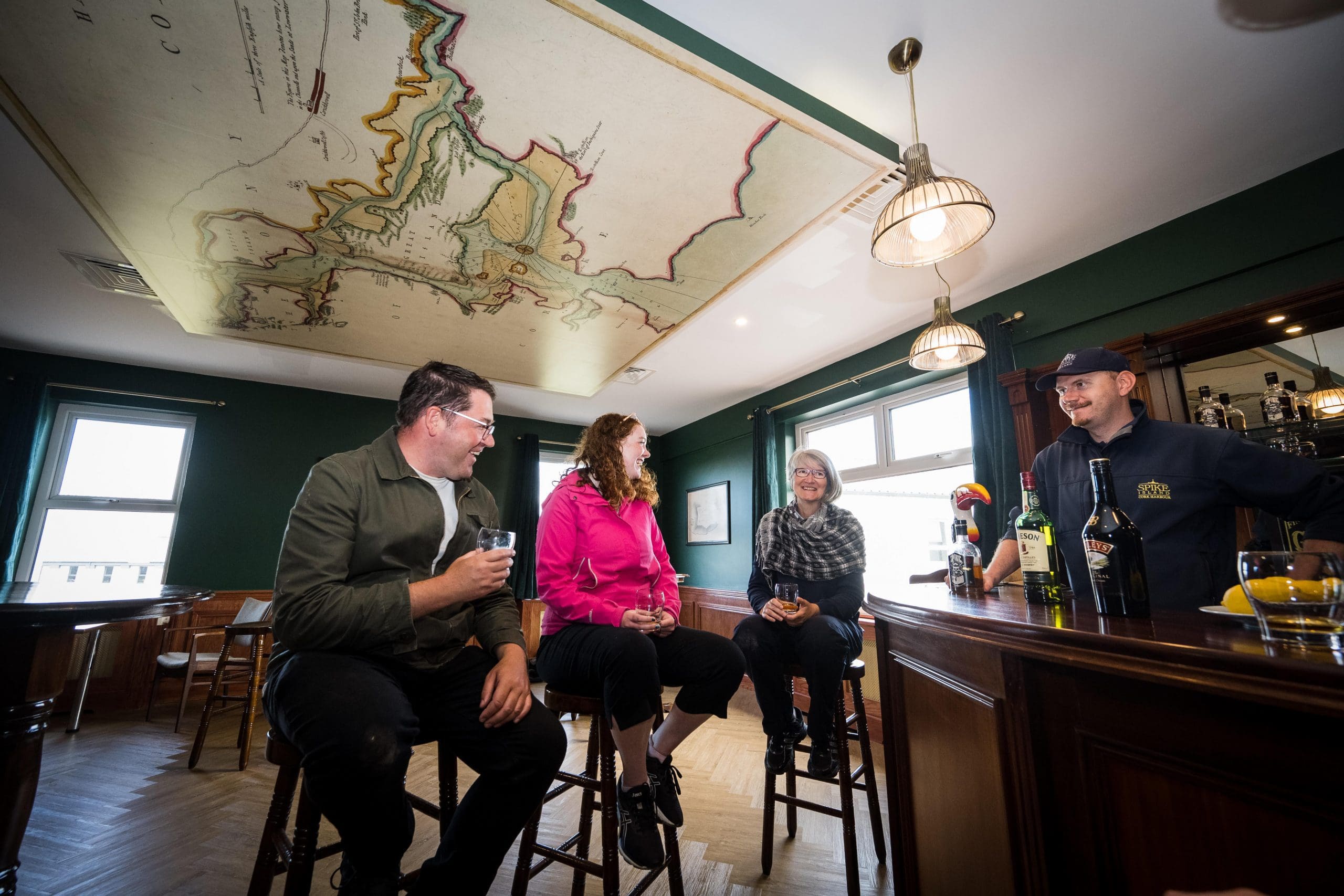 BEACH COMB / ECO-TOUR
Get hands on with island nature...
For visitors looking to get back to nature and learn more about island ecology, our beach comb / eco-tour is just for you!  This 1 hour adventure still includes the amazing island history, but as an added bonus you get to explore our beaches in the company of an expert guide.  We share the story of island life and how the island residents were early recyclers, utlilising everything they had and that washed up on the beach.
Learn how plastics have affected modern living, and what is being done to change this.  Hear the stories of the earlies human and animal arrival in our surrounding harbour, and how this affected our island home.
And more fun of all, grab a grabber and sifting tray and go treasure hunting with us!  Our rarely used beaches are a treasure trove for intersting pottery, shells and artefacts.  Tours over the years have retreived 19th century convict numbers, two hundred year old ornate clay smoking pipes, and pottery and cutlery stamped with the Irish Defence Forces and British Army insignias!  Your guide will explain your finds, from sea life to human made.
Booking – We offer these tours to the public on set days and times.  Click the book now button to see when this fun format is next available.
Groups of a minium size can also book in at any time for this amazing experience.  Email admin@spikeislandcork.ie or call 021-2373455 to arrange a private guide.
Your visit includes the ferry, guided tour to include eco-element and beach comb, and time to self explore the forts other museums and exhibitions, and island pathways.