The Spike Island Spookfest returns this Halloween!
Spookfest
Friday-Monday, 28-31 October 2022
Jump aboard the fun ferry and discover wicked witches, scary spiders and pillaging pirates as areas of our historic fortress and prison are transformed so that the little ones can explore an island of Halloween adventure.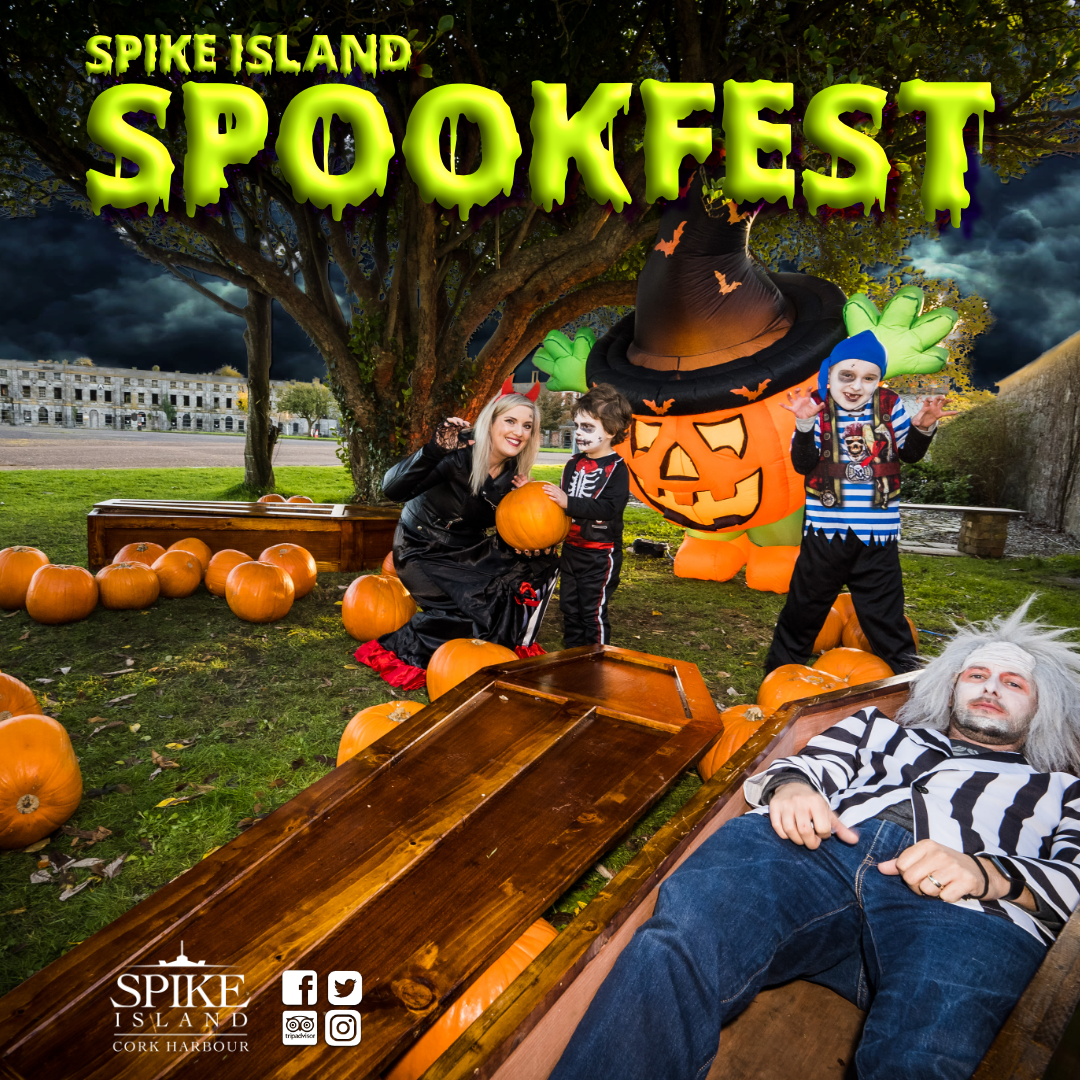 SEE THE ISLAND IN A DIFFERENT LIGHT!
Access all areas
WALK AN ABANDONED PRISON, SIT IN A SOLITARY CELL, EXPERIENCE A PLACE OF PUNISHMENT, ONCE CALLED – "IRELAND'S HELL"
SPIKE ISLAND IS A PLACE OF MYSTERY AND MAGIC THAT OVER THE CENTURIES HAS BEEN USED AS A PLACE OF WORSHIP, DEFENCE, CONFINEMENT AND PUNISHMENT. OUR FULLY GUIDED DAY TOURS GIVE VISITORS A SENSE OF THE RICH MILITARY, PENAL AND SOCIAL HISTORY OF THE ISLAND, SHARING THE STORIES OF THE MANY WHO CALLED THE ISLAND HOME.