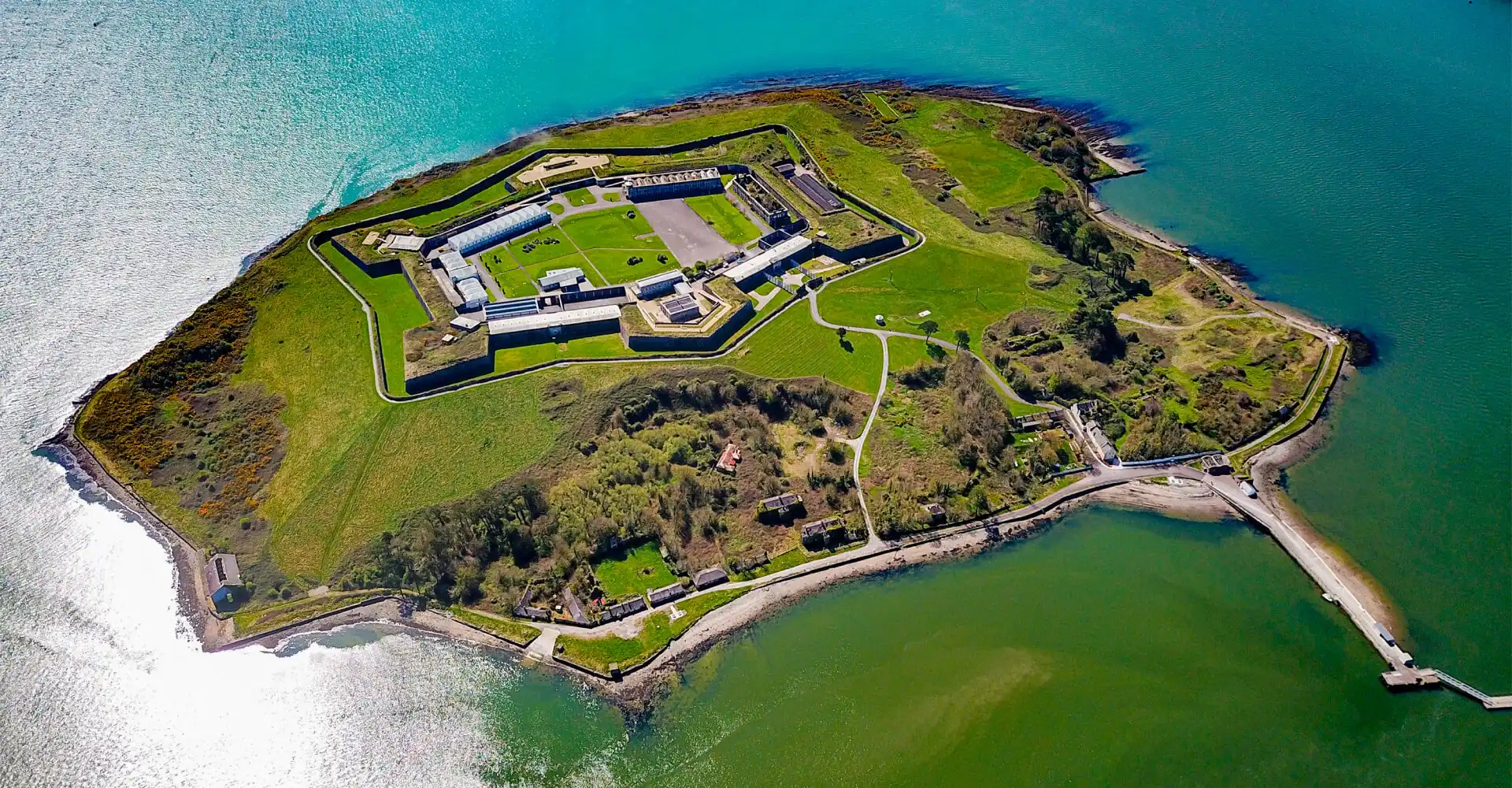 Visit Spike Island
A remote monastery in the Celtic Sea. A fortress, built to defend an empire. An island prison that held a nation. Centuries of Irish social life. Discover 1,300 years of Irish History.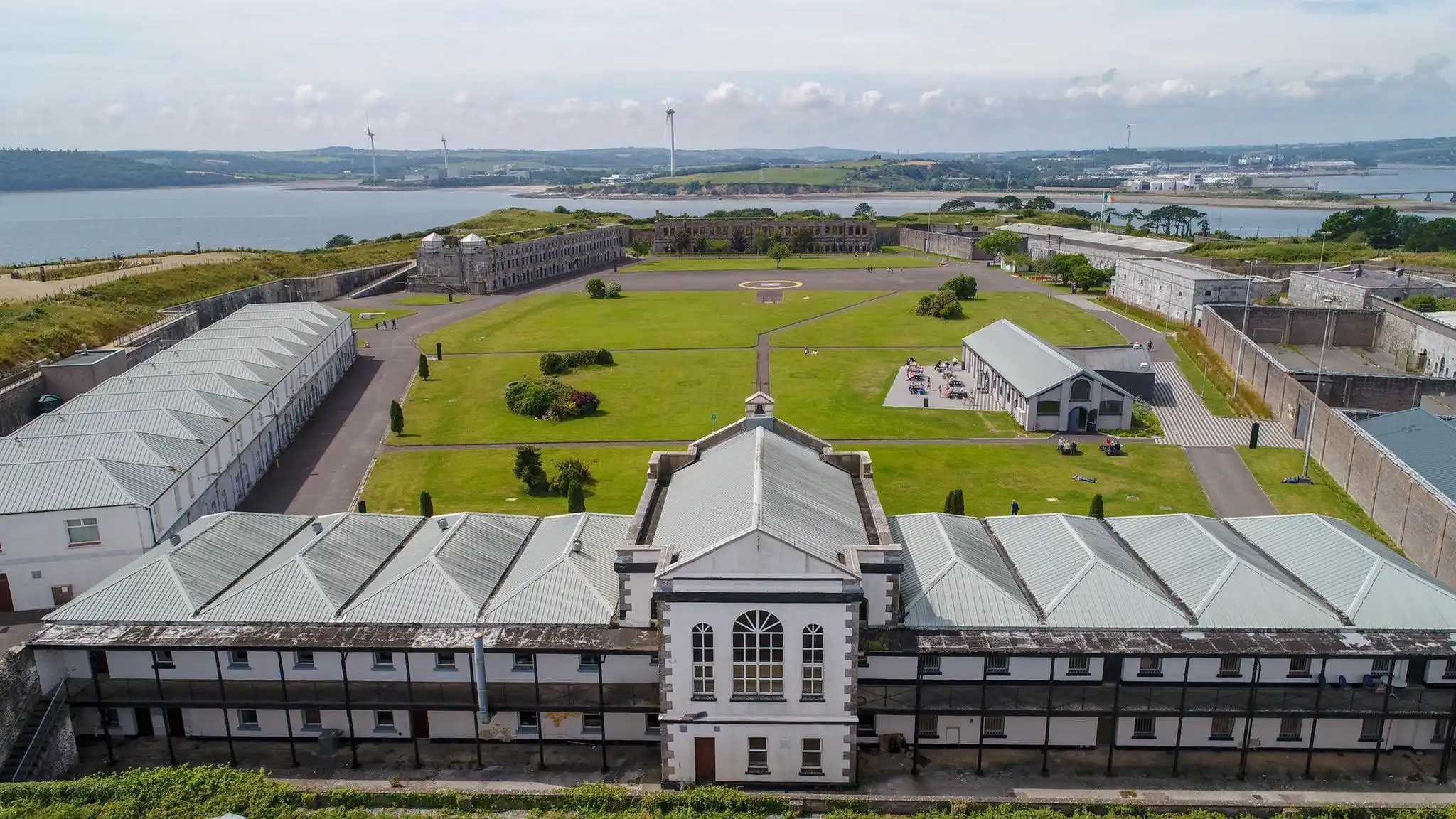 Explore Ireland's historic island
Discover 1300 years of Irish social, military, penal and rebellion history...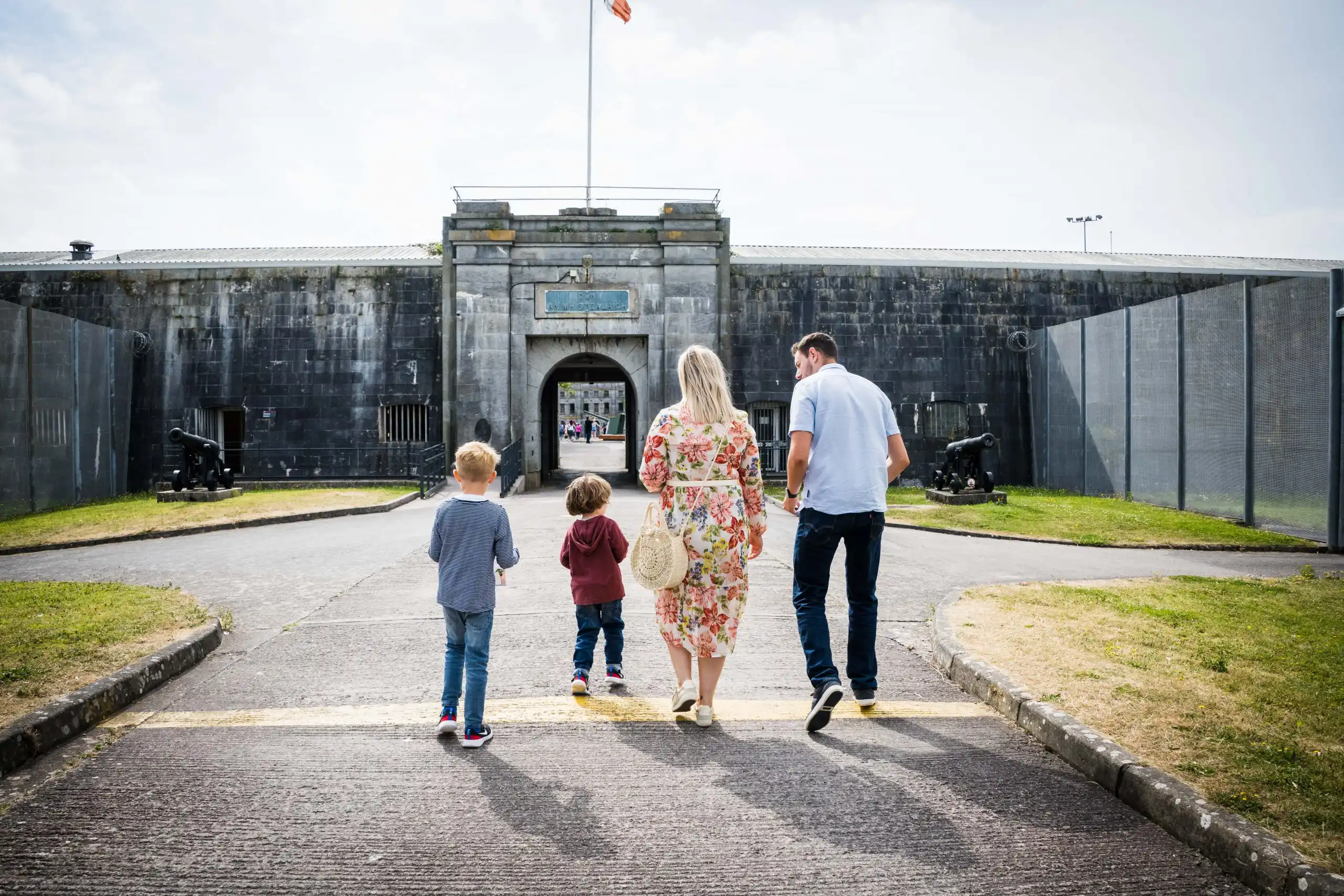 Island monastery, fortress, prison and home
Discover Ireland's historic island, Spike Island Cork
Explore
An Island Prison
Spike Island was used as an island prison on four occasions over 400 years, the first in the 1600's holding Cromwellian prisoners.  
The second in the 1840's became the largest prison in the world, and there has never been a larger prison in Britain or Ireland before or since.
The third opened in 1921 and it held over 1200 Irish Republican prisoners during the Irish War of Independence.
While the final prison opened in 1985, and amazingly only closed in 2004!  See hundreds of years of penal development, only at Spike Island Cork.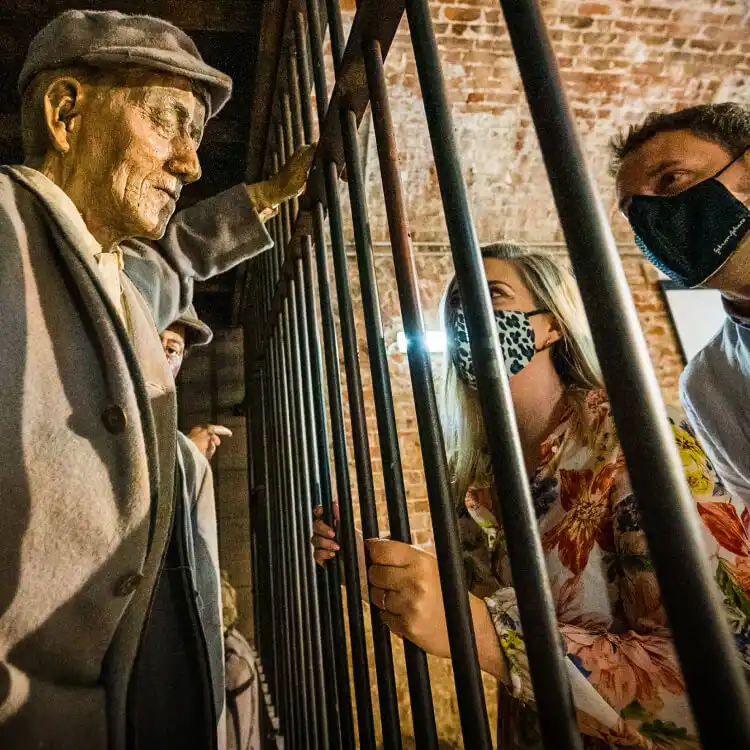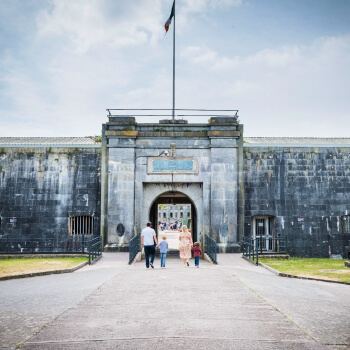 Explore
An Island Fortress
The fort is so large, the whole of Alcatraz island could fit inside!
The first fortification was built on Spike Island in 1779 while the American War of Independence raged and the Kingdom of Great Britain was on high alert. Over the centuries many superpowers have attempted to invade southern Ireland, attracted by the strategically vital Cork harbour.  The current Spike Island fortress, built in 1804, is one of the largest military structures in the world.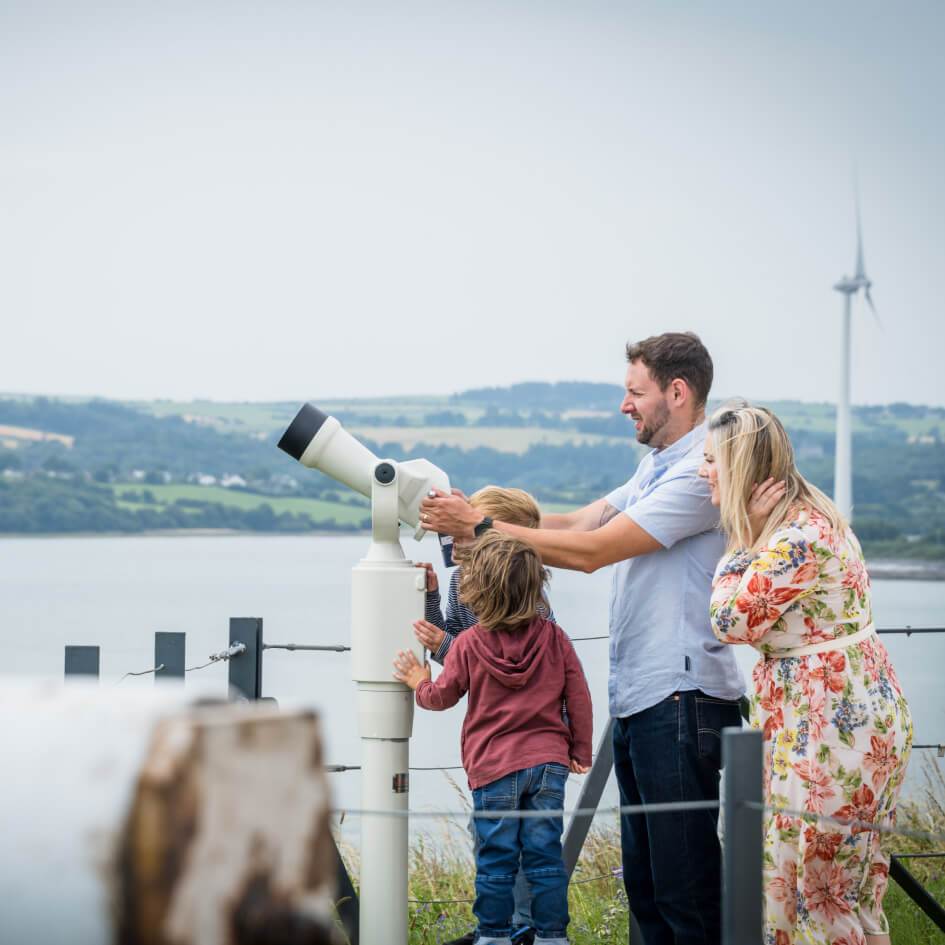 Activities
Explore Spike Island
Discover 104 acres of nature, wildlife, history and beauty...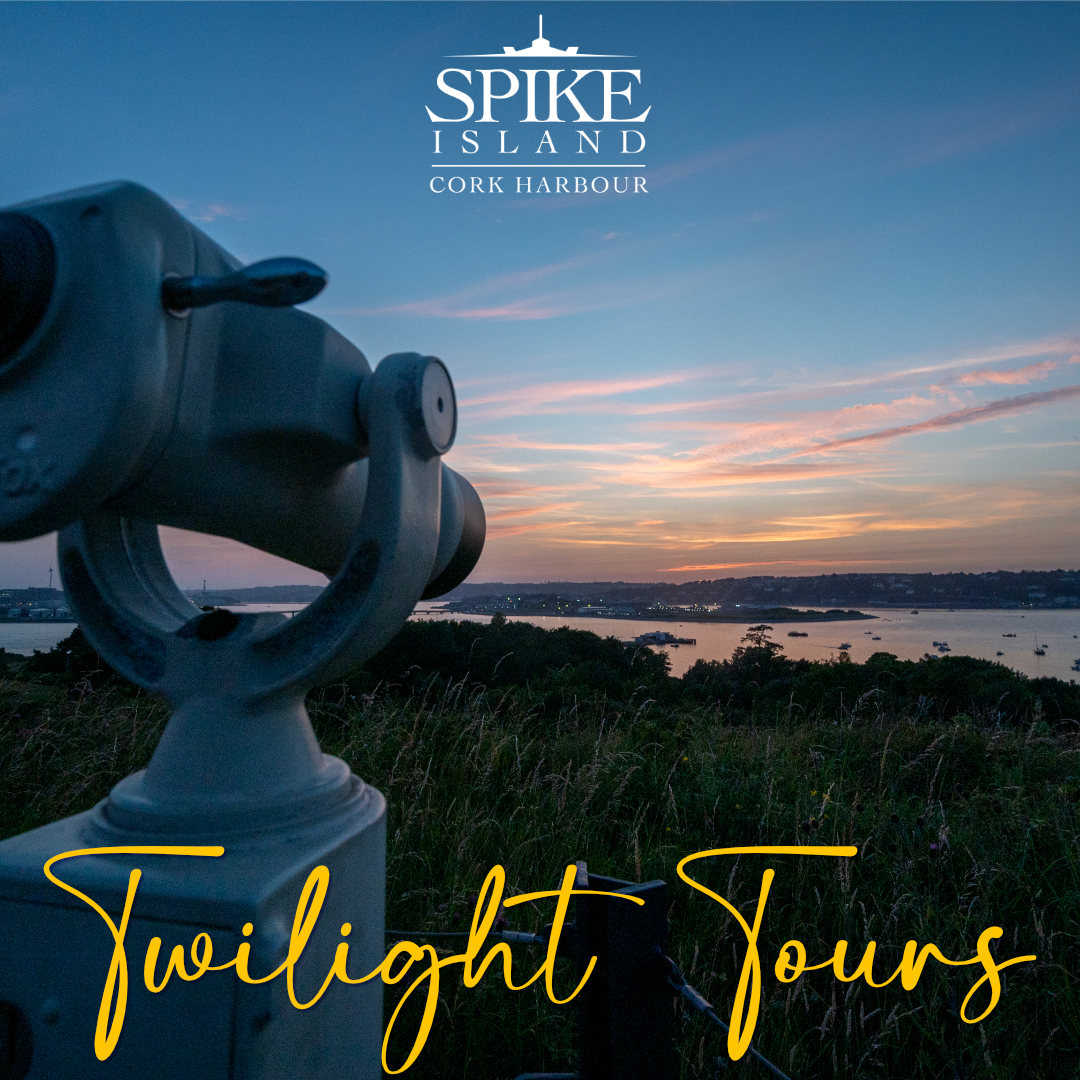 Explore
An Island home
Social Spike Island
Spike Island has been home to the families of soldiers and prison officers for centuries, after the first fortification was built in 1779.  The British Army  stationed soldiers on the island until 1938, then the Irish Defence Forces and their families called the island home until 1985.  
Read and hear their touching stories, about an island life away from the noise and cares of the mainland.
Bernard & Helena McCarthy
Went over to Spike Island during the summer. What a great day out, very interesting place, great walks and a big field if you wanted too chill out or if the kids want to play. It has a shop so you can get food and drinks. You could make a whole day out of it, there was more added to it during the year so cannot wait to go over again this summer, would highly recommend it.
Ireland
Yvonne
We had the pleasure & experience of visiting Spike Island on a day trip the journey from Cobh harbour was by ferry, the crew were great giving information & answering questions. Our tour guide was brilliant, an ex navy man himself, spent time with all. He really got across the history of Spike and we will definitely go again.
Ireland
Caroline D
Great Tour of the Island. My Family and I visited Spike Island (February) and we all found it very interesting. The trip on the ferry accross was great and it was a dry day. We found it very interesting and for history lovers it is a great place to go. The views of Cobh from the Island are magnificent.
Cork
John B
I went to Spike Island recently and found it totally amazing with the history and the heritage of the island. It's a great place to visit and the tour is great. If in Cork then it should be high on your list of places to go. Highly recommended.
Cork
Claire T
Very impressive! It was our second time here and well worth the trip. Lots of interesting information presented with a touch of Irish humour. We'd strongly advise everyone to go there, it's a great day out! You can take the island in at your own pace or join a guided tour. It's a brilliant opportunity to see all of Cork harbour.
Ireland
Kenny & Lisa
Both for history and nature enthusiasts. Be sure to catch the free guided tour that is included in your ticket. Our guide was very skilled and made the history come alive through stories he told.Also take the time to explore the island and enjoy the view of Cobh from a different perspective. Take a walk around and take in the beauty of the nature and the island as a whole!
Brussels, Belgium
Trish
Amazing, a hidden gem! Must-see.
Myself and my husband visited Spike Island today and although we both live in Cork we had never been. It was absolutely brilliant and would highly recommend. Our guide was excellent, so knowledgeable and funny! Time flies so we will definitely be back and will also do the After Dark tour too. I would never get sick of visiting and feel it is the kind of place you could visit over and over and still see and learn new things.
Cork
Rose
Spike Island is well worth a visit. The scenery is beautiful, even for a walk, it is worthwhile to go and see. The tour
guide was excellent too and we enjoyed it all. You could easily spend a few hours here, a great way to spend a day and very affordable too. It is advisable to book the ferry beforehand, it is a popular spot.
Boston, Massachusetts, USA