Explore
Discover Ireland's historic island
Children of all ages can learn so much about Irish history through the incredible stories of Spike Island Cork.  We also have amazing adventure activities to make your trip memorable!
Once your group arrives on the island, our curriculum led, age appropriate school tours offer a mix of history, sightseeing and adventure activities in Ireland's premier school tour destination.
The adventure starts with a short 12 minute ferry journey from scenic Cobh across the worlds 2nd largest natural harbour, where you might spot seals, sea birds and occasional dolphins!  On arrival to the island, every child gets a free map and the guide leads the way.  The focus is on sharing our history in a fun and interesting way, as we learn about island social life, and its nature and geography.
Then it's on to the imposing Fortress Spike, where over a dozen museums and exhibitions await, on subjects like Cork Harbour history, Irish independence, Prison life and Ireland's largest military gun park, with cannons, artillery and tanks!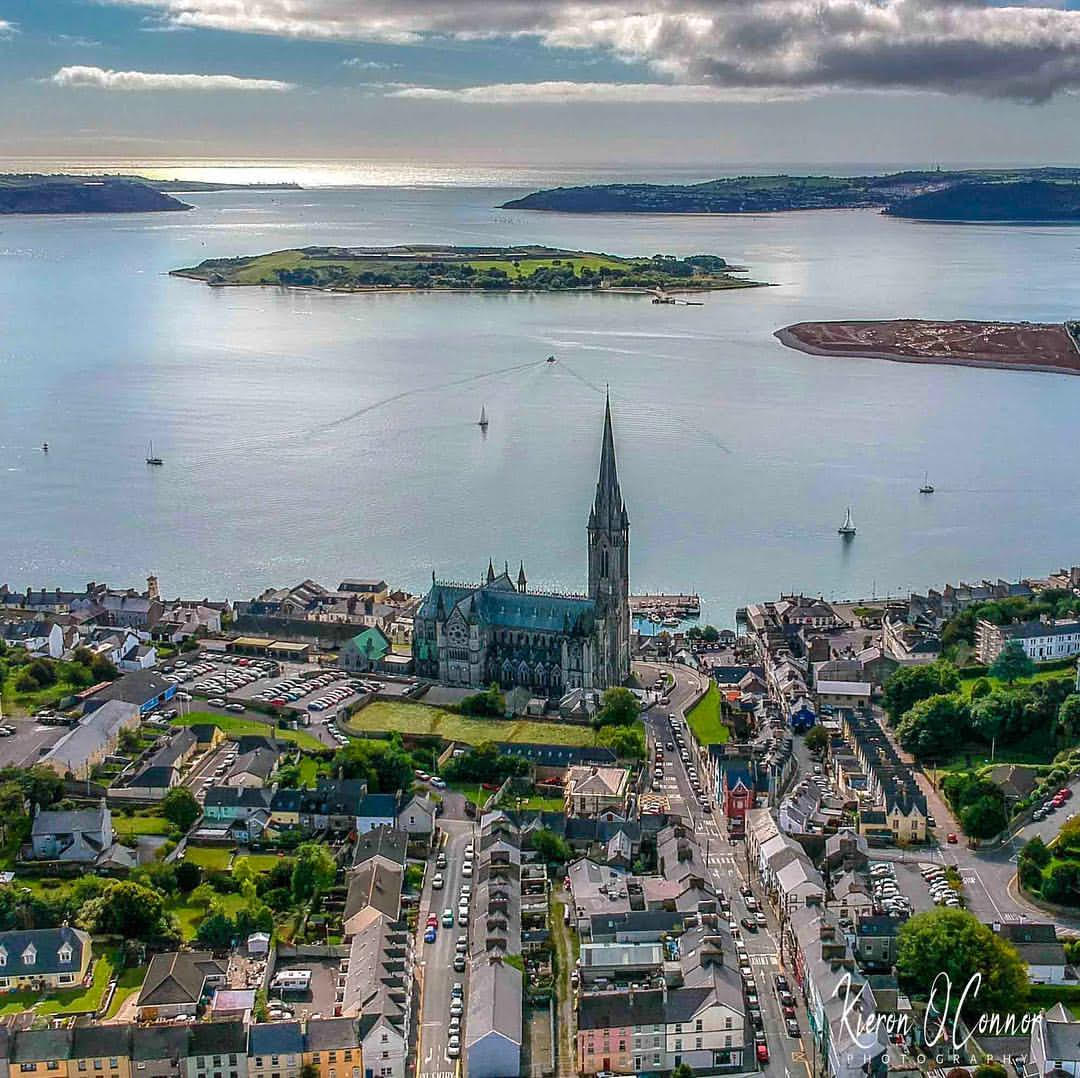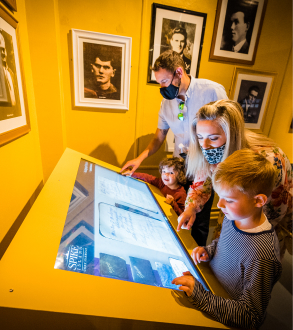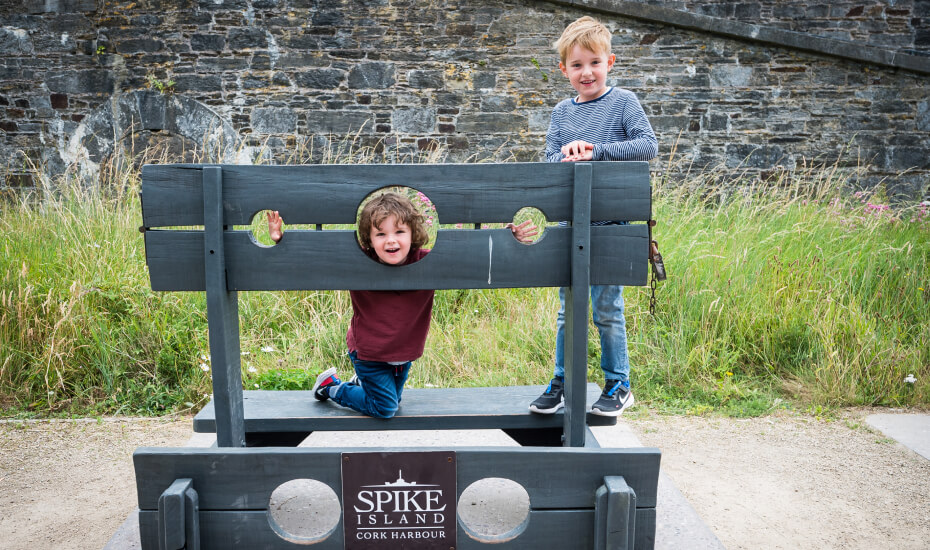 Explore
Tour complete, its time for activities…
You are spoilt for choice at Spike Island Cork.  We have a range of activities to suit all ages and abilities.
Try:
Island orienteering – Use the fortress map to find each marker.  Teamwork and coordination required!
or
History Trail Treasure Hunt – Follow the clues to complete the trail before collecting your prize!
Use of our newly added playground.
Access to over a dozen interactive museums and exhibitions.
And more, contact us for the full brochure.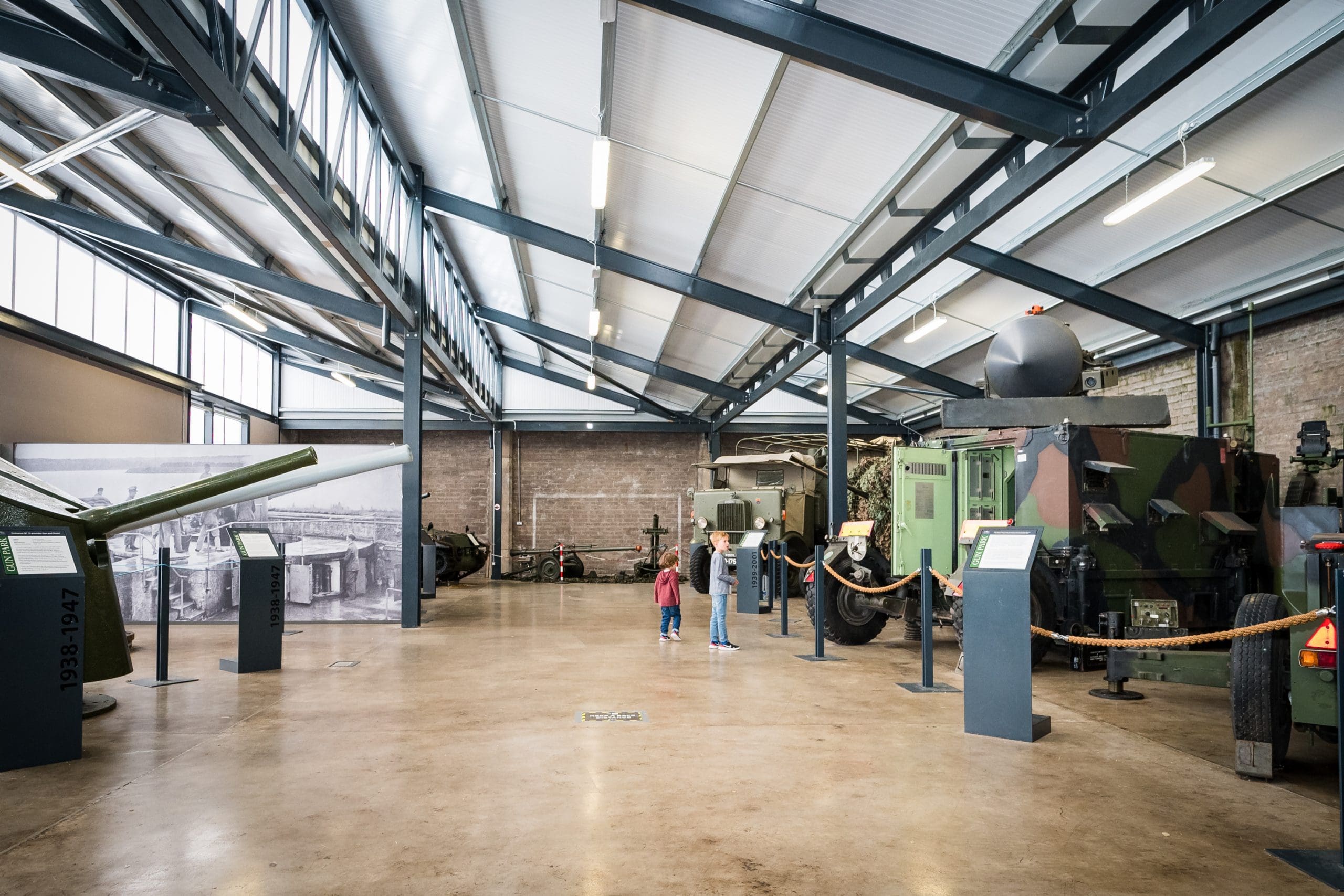 Your Visit
Depart from the heritage town of Cobh and embark on an island adventure with your school tour group. The visit includes:
The ferry journey.
A guided tour with our trained storytellers.
Choose from a range of tailored activities, from orienteering to historic themed treasure hunts.
Break and lunch time in our cafe or outside spaces.
Visit duration is 3 hours and you can choose from two ferry crossings – 9:30am & 10:30am*
*The 9:30am ferry will depart from the island at 12:30pm while the 10:30am ferry departs from Spike Island at 1:30pm.
Why not add a visit to one of our partner sites, details below: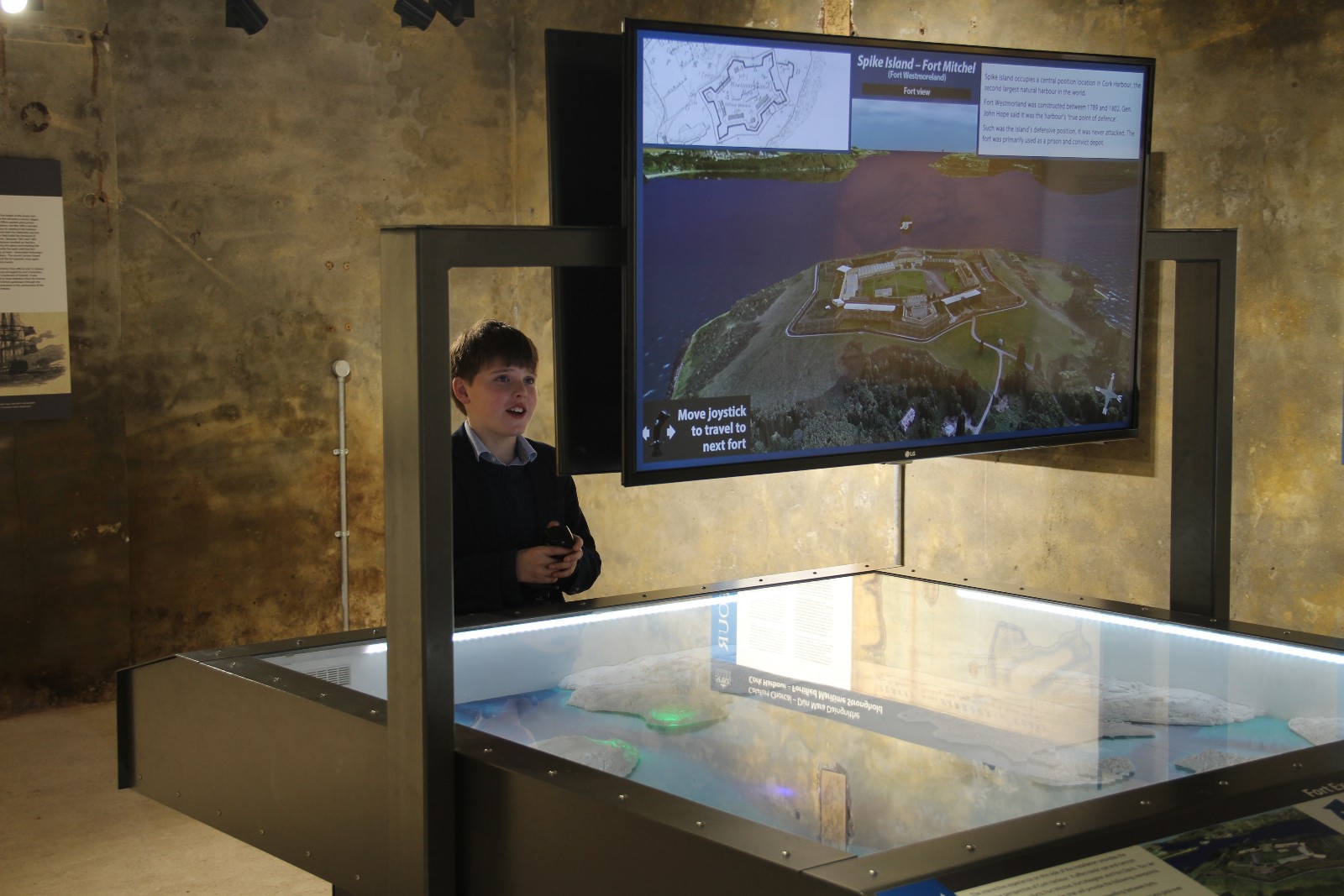 Explore
Epic Island adventure awaits...
ACTIVTY PACKS – CLASS ROOM SUPPORTS – VIDEO ARCHIVE
We would love to welcome your group to Spike Island Cork, and we can even help with some pre-arrival activities.  Why not download this FREE schools activity pack and do some lessons on our history before visiting!
If you would like your class to learn about our social history, why not watch some of these interviews with our former island residents in our 'Voices of Spike Island' series (suited to all ages).  View here on Youtube.
Email us at admin@spikeislandcork.ie to be sent our full school tours brochure.