Explore
Discover Ireland's historic island
Children of all ages can learn so much about Irish history through the incredible stories of Spike Island Cork.  We also have amazing adventure activities to make your trip memorable!
Once your group arrives on the island, our curriculum led, age appropriate school tours offer a mix of history, sightseeing, eco-tours and adventure activities in Ireland's premier school tour destination.  Your visit can be all day with adventure activities, or a shorter tour only visit so you can take in one of our many excellent partner locations.
The adventure starts with a short 12 minute ferry journey from scenic Cobh across the worlds 2nd largest natural harbour, where you might spot seals, sea birds and occasional dolphins!  On arrival to the island, every child gets a free map and the guide leads the way.  The focus is on sharing our history in a fun and interesting way, as we learn about island social life, and its nature and geography.
Then it's on to the imposing Fortress Spike, where over a dozen museums and exhibitions await, on subjects like Cork Harbour history, Irish independence, Prison life and Ireland's largest military gun park, with cannons, artillery and tanks!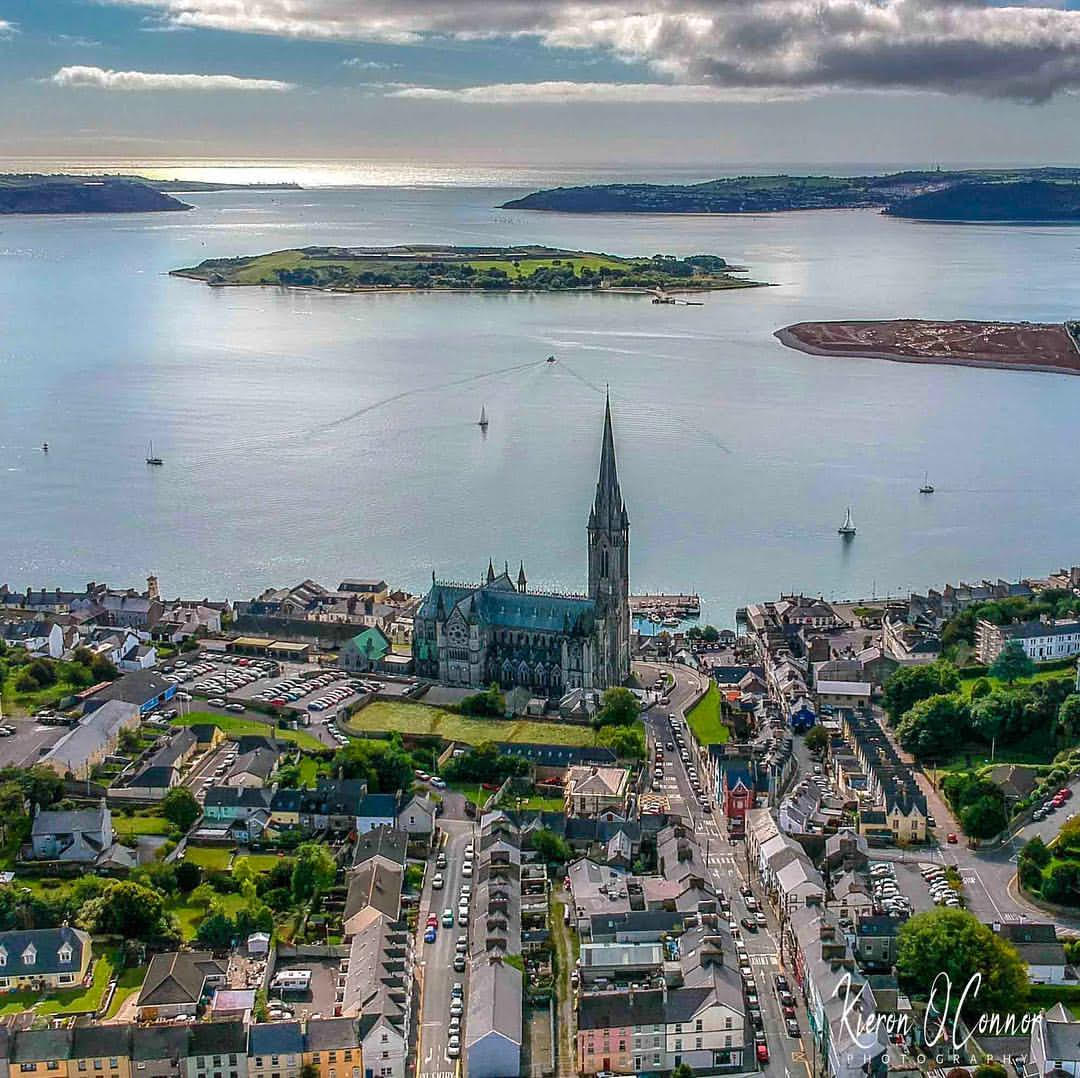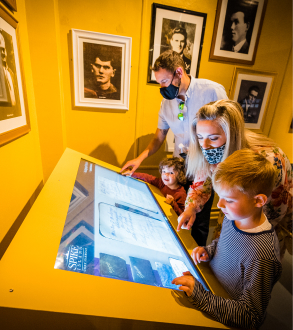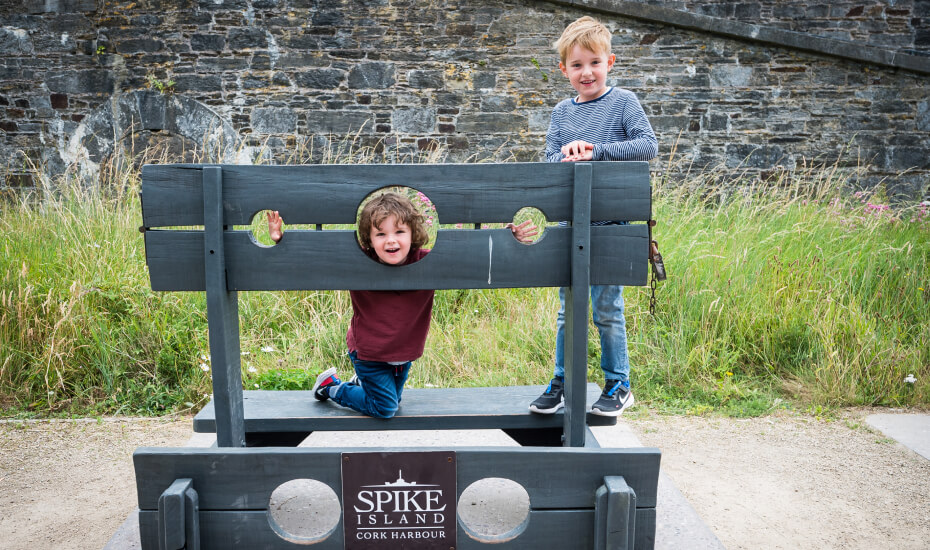 Explore
Tour complete, its time for activities…
You are spoilt for choice at Spike Island Cork.  We have a range of activities to suit all ages and abilities. Try;
Island orienteering – Use the fortress map to find each marker.  Teamwork and coordination required!
Activity Center run – Climb the various obstacles as a team, trying to get your school to the top of the leader board.
Eco-tour beach comb – Use special tongs and collecting trays to see what treasures you find on our beaches, and what we can learn from them.
And more, contact us for the full brochure.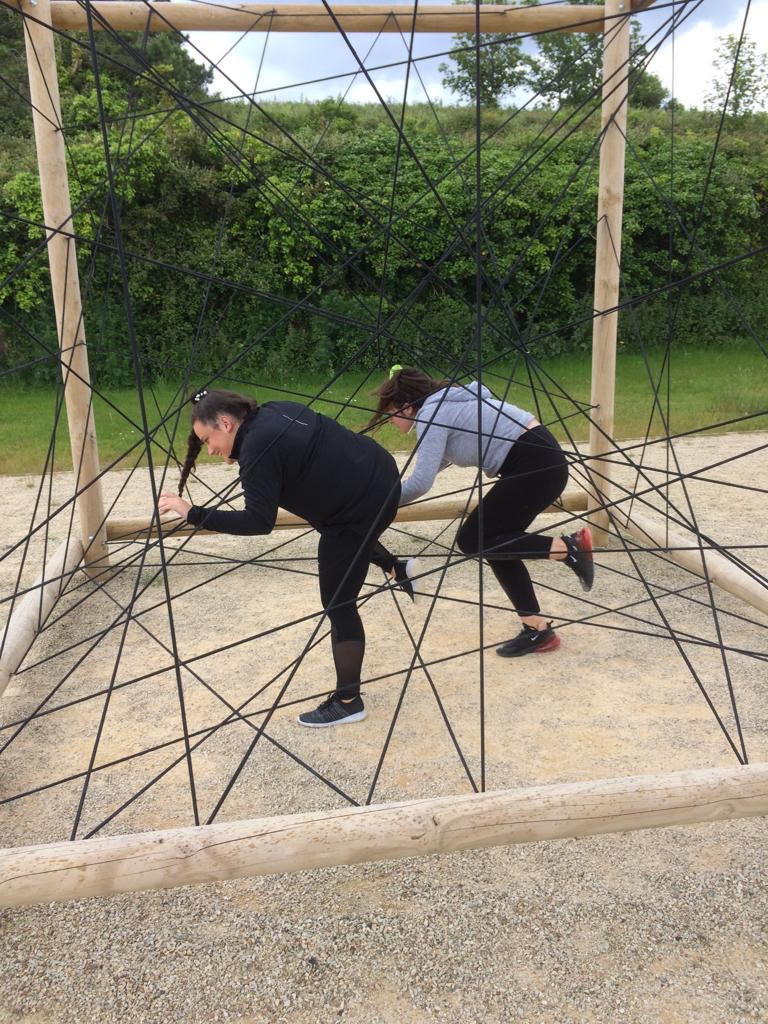 All day or half day visits
ALL DAY – All day visit typically last 9.30am to 2.30pm, with other times available on request.  Your visit includes:
The ferry journey.
A guided tour with our trained storytellers.
A range of tailored activities, from orienteering to adventure center to beach comb eco-tours.
Break and lunch time in our cafe or outside spaces.
The return ferry.
Half day – You can chose to visit us for a half day, typically a three hour visit 9.30am to 12.30pm with other times available.  This visit includes the ferry, guided tour and one activity.  Why not add a visit to one of our partner sites:
Cobh Heritage Center
Titanic Cobh.
Cuskinny Court activity center.
And more, full list on request.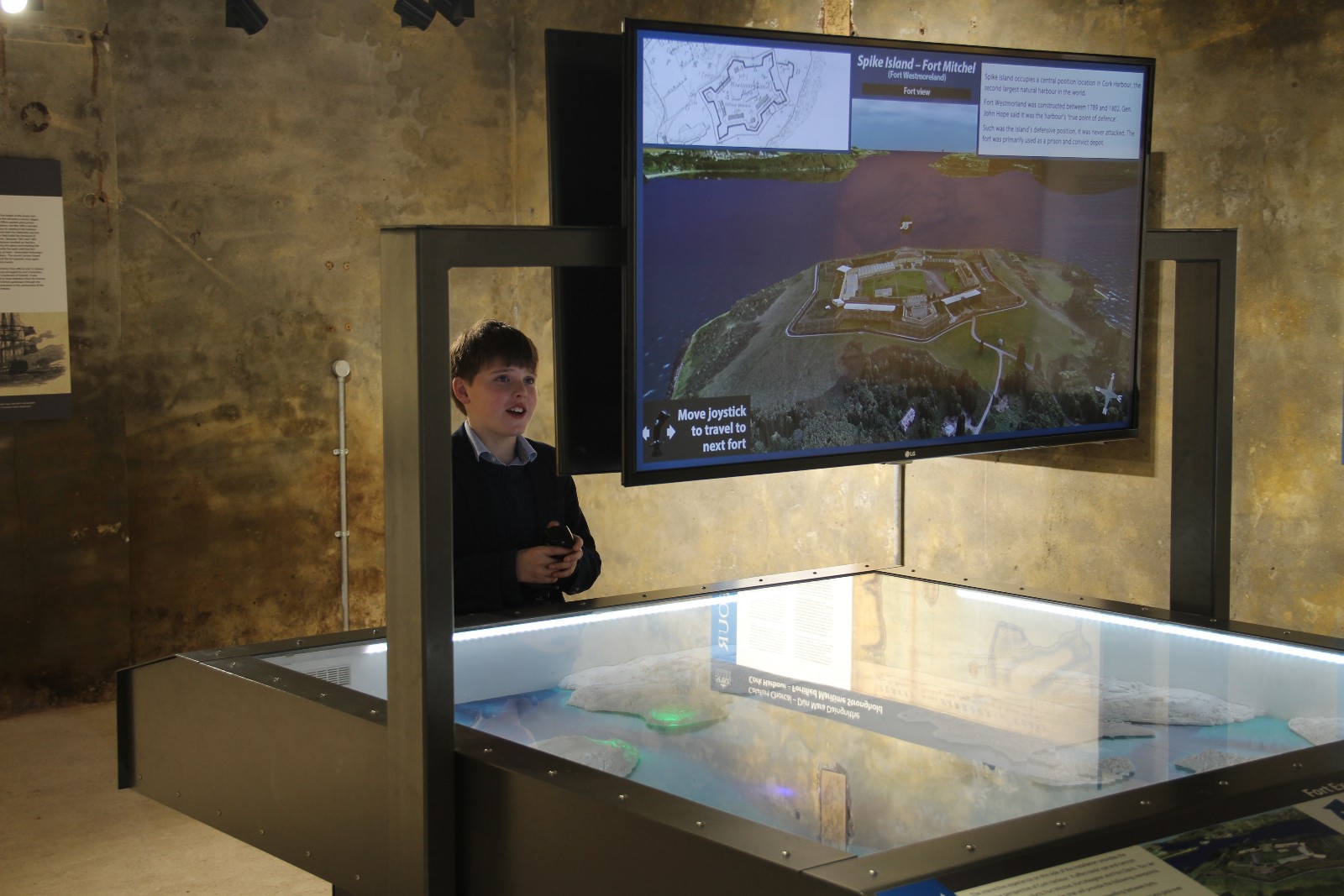 Explore
Epic Island adventure awaits...
ACTIVTY PACKS – CLASS ROOM SUPPORTS – VIDEO ARCHIVE
We would love to welcome your group to Spike Island Cork, and we can even help with some pre-arrival activities.  Why not download this FREE schools activity pack and do some lessons on our history before visiting!
If you would like your class to learn about our social history, why not watch some of these interviews with our former island residents in our 'Voices of Spike Island' series (suited to all ages).  Email us at admin@spikeislandcork.ie to be sent the original files or view here on Youtube.
Email us at admin@spikeislandcork.ie to be sent our full schools brochures.
Spike Island residents interviews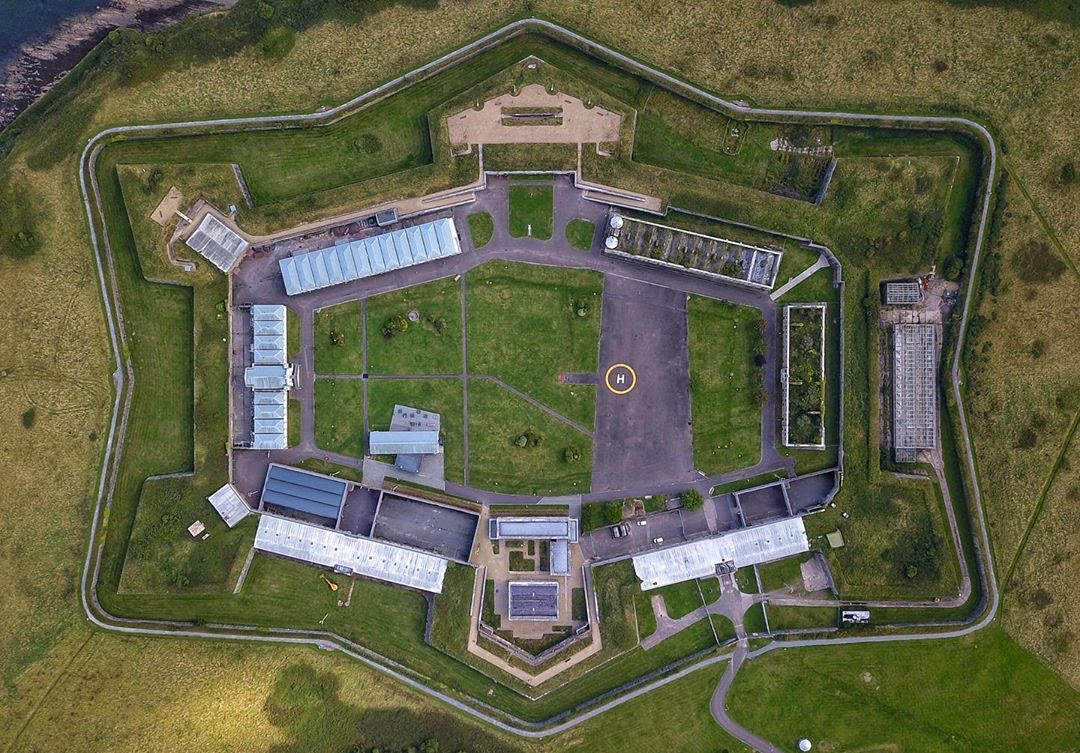 Explore
Discover Ireland's historic island
Join us for an island adventure.  All day visits are restricted by ferry capacity and do sell out – please contact us early to secure your chosen date.
For any queries email admin@spikeislandcork.ie or call 021-2373455.  We look forward to welcoming you to Ireland's historic island.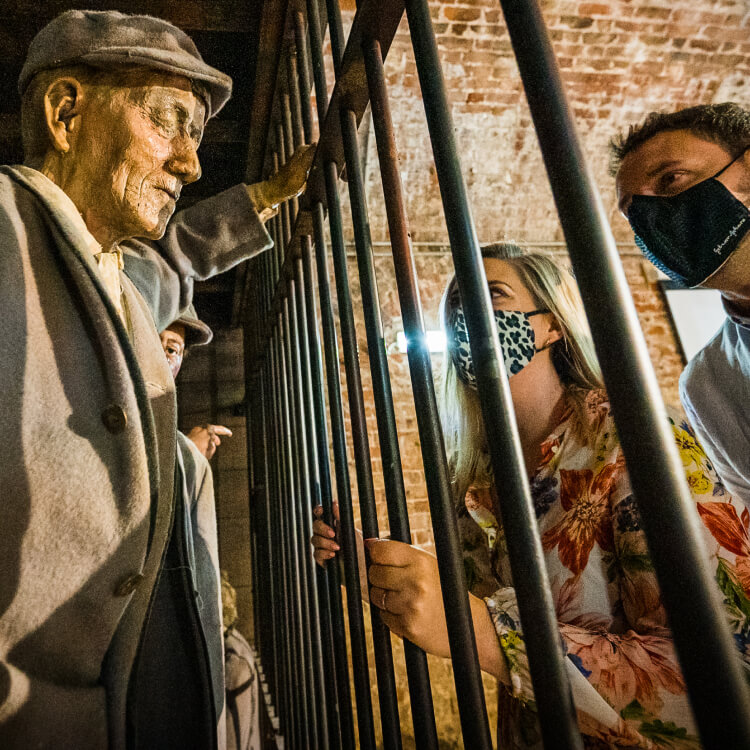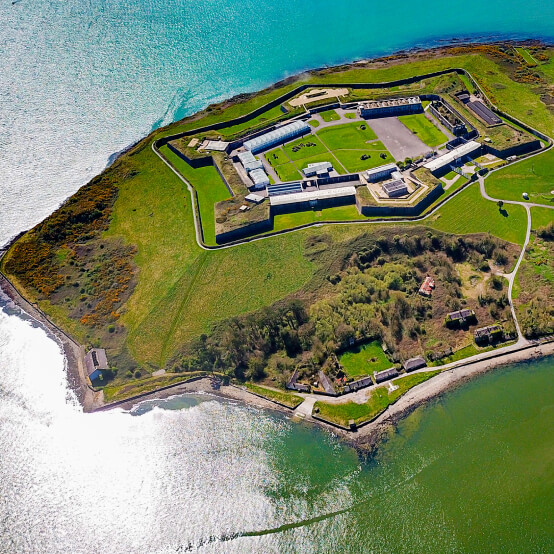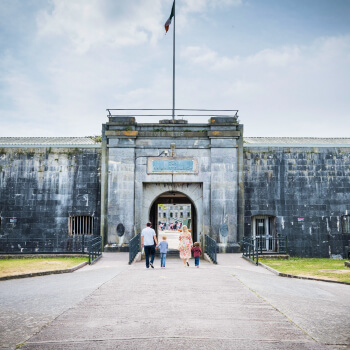 Bernard & Helena McCarthy
Went over to Spike Island during the summer. What a great day out, very interesting place, great walks and a big field if you wanted too chill out or if the kids want to play. It has a shop so you can get food and drinks. You could make a whole day out of it, there was more added to it during the year so cannot wait to go over again this summer, would highly recommend it.
Ireland
Yvonne
We had the pleasure & experience of visiting Spike Island on a day trip the journey from Cobh harbour was by ferry, the crew were great giving information & answering questions. Our tour guide was brilliant, an ex navy man himself, spent time with all. He really got across the history of Spike and we will definitely go again.
Ireland
Caroline D
Great Tour of the Island. My Family and I visited Spike Island (February) and we all found it very interesting. The trip on the ferry accross was great and it was a dry day. We found it very interesting and for history lovers it is a great place to go. The views of Cobh from the Island are magnificent.
Cork
John B
I went to Spike Island recently and found it totally amazing with the history and the heritage of the island. It's a great place to visit and the tour is great. If in Cork then it should be high on your list of places to go. Highly recommended.
Cork
Claire T
Very impressive! It was our second time here and well worth the trip. Lots of interesting information presented with a touch of Irish humour. We'd strongly advise everyone to go there, it's a great day out! You can take the island in at your own pace or join a guided tour. It's a brilliant opportunity to see all of Cork harbour.
Ireland
Kenny & Lisa
Both for history and nature enthusiasts. Be sure to catch the free guided tour that is included in your ticket. Our guide was very skilled and made the history come alive through stories he told.Also take the time to explore the island and enjoy the view of Cobh from a different perspective. Take a walk around and take in the beauty of the nature and the island as a whole!
Brussels, Belgium
Trish
Amazing, a hidden gem! Must-see.
Myself and my husband visited Spike Island today and although we both live in Cork we had never been. It was absolutely brilliant and would highly recommend. Our guide was excellent, so knowledgeable and funny! Time flies so we will definitely be back and will also do the After Dark tour too. I would never get sick of visiting and feel it is the kind of place you could visit over and over and still see and learn new things.
Cork
Rose
Spike Island is well worth a visit. The scenery is beautiful, even for a walk, it is worthwhile to go and see. The tour
guide was excellent too and we enjoyed it all. You could easily spend a few hours here, a great way to spend a day and very affordable too. It is advisable to book the ferry beforehand, it is a popular spot.
Boston, Massachusetts, USA