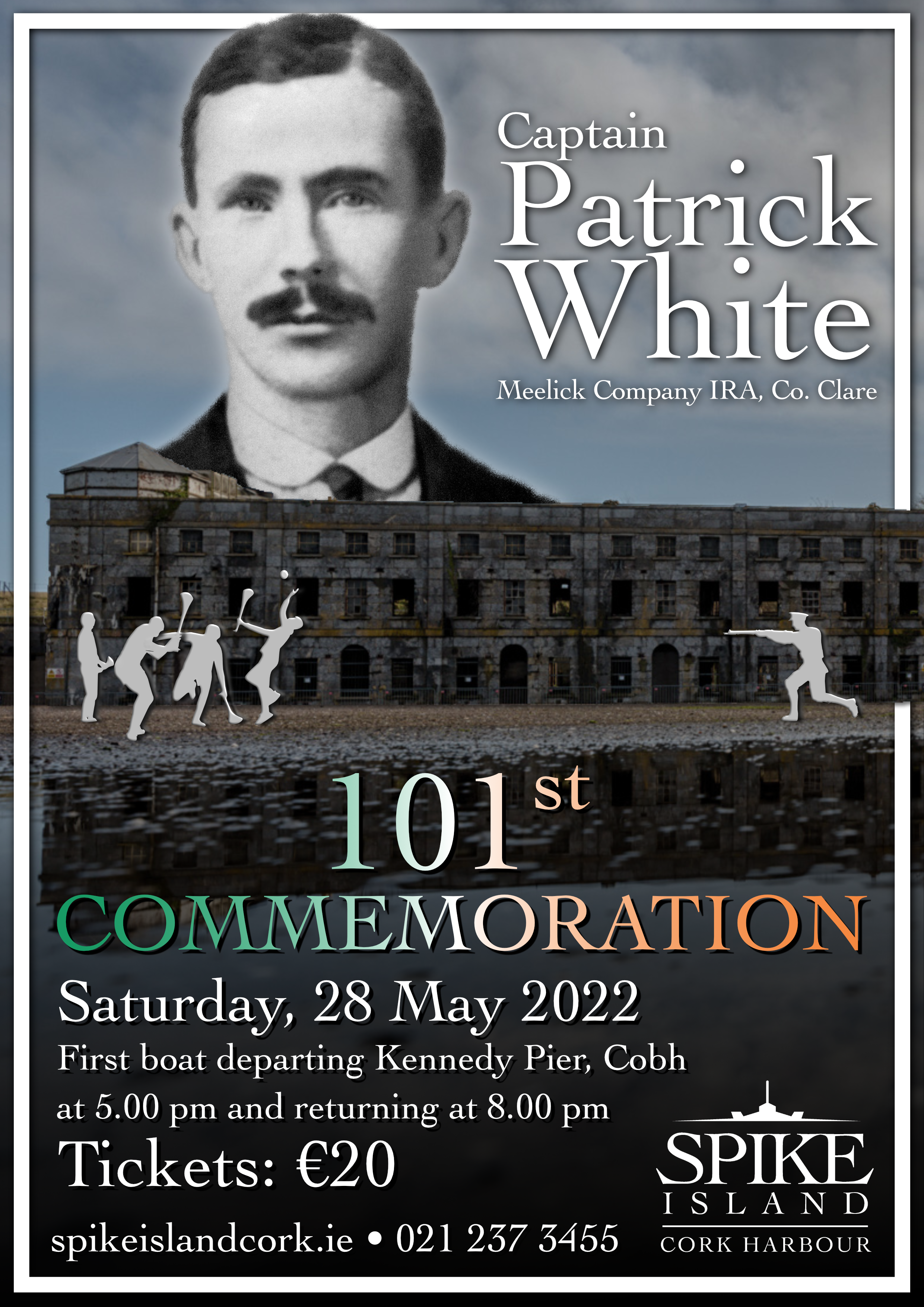 Join us on Saturday 28th May for a fascinating history tour that remembers the tragic shooting of Patrick White, who was shot while playing hurling. The young IRA Captain from Meelick, County Clare was held on Spike Island for his activity in the Irish War of Independence, along with 1200 Irish Republicans in 1921. They were from every county in the Martial Law Area – Cork, Limerick, Clare, Tipperary, Kerry, Waterford, Wexford, and Kilkenny. Our 'Independence' exhibition on Spike Island tells their story.
On this walking history tour, you will access the original 1921 Spike Island prison, which is normally off limits to regular visitors. Visitors will hear the full story of the 1921 prison, including its escapes, riots, and hunger strikes. We will also focus on the tragic killing of Patrick White, who was shot while playing hurling with his comrades inside the fort on May 31st , 1921. Why was this spiteful act carried out? It may well have been revenge, for an earlier bombing of British troops that took place in Youghal that morning, but your tour will reveal all. Join us as we remember the 1921 prison, its inhabitants, and mark the life of a rebel who fought to free Ireland.
The tour includes guided element, access to areas normally off limits to the public, time to explore our Independence exhibition, a coffee break mid-way and the laying of a wreath and tribute to Patrick White. Limited spaces and pre-booking essential.