Explore
What's Here
1300 years of Irish history and 104 acres of nature await!  On Spike Island you can enjoy two scenic walking trails, dotted with pretty houses, abandoned villages and convict cemeteries.  While in the original 1804 fortress that crowns the island, over a dozen authentic buildings tell our story.
Discover;  –  The 1850's punishment block – The Modern 1990's prison – The artillery gun park with tanks and cannons – The Independence musuem, telling Ireland's road to freedom – The Cork Harbour interactive, where you can sail a ship and fire its cannons – the tunnels leading to the coastal defense guns – A recreation of a prison ships hull – Social history exhibitions – and so much more!  See Buildings and artifacts for more info…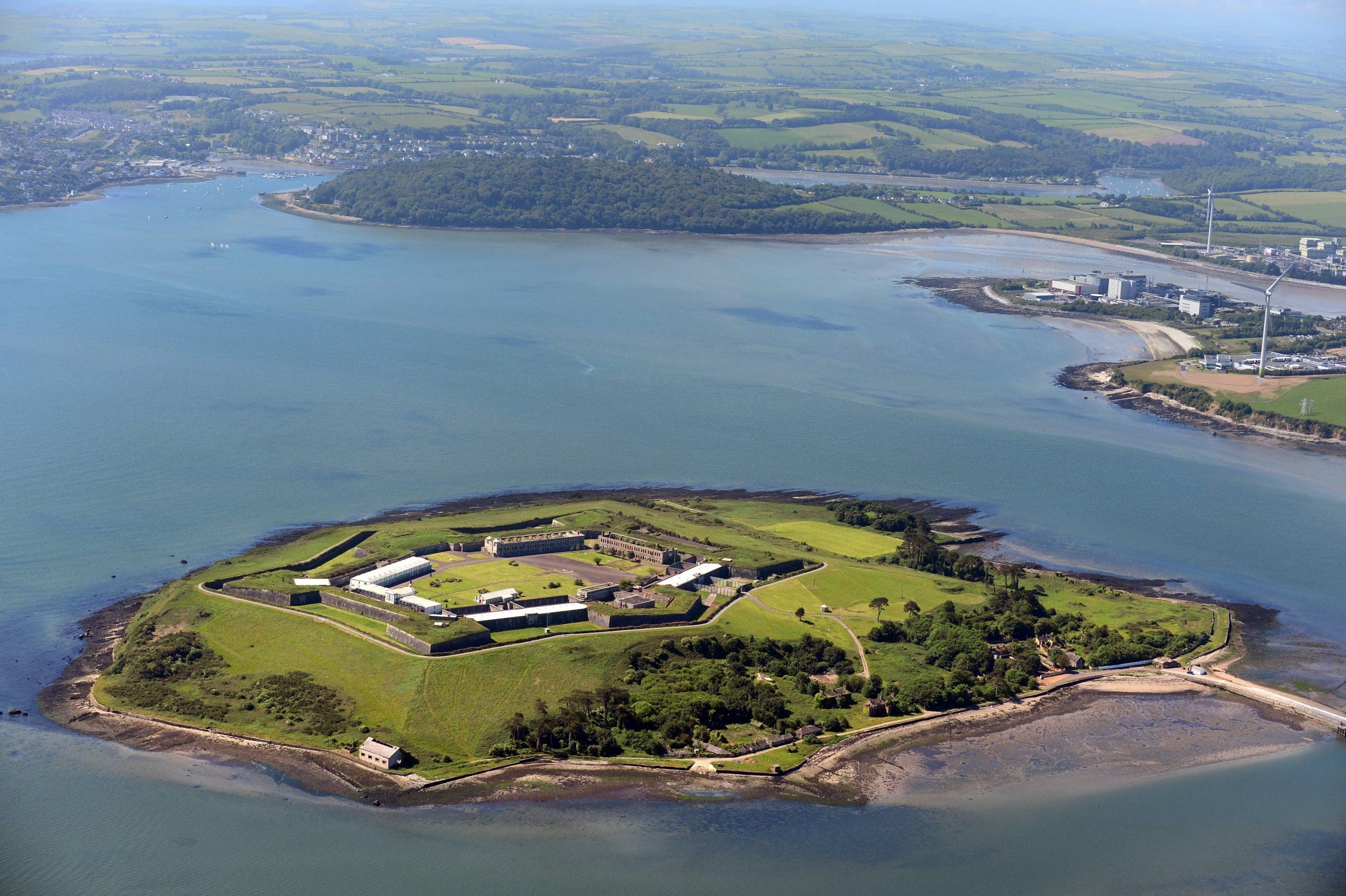 Explore
Guided Tours
Included in the price of your ticket is a guided tour, which starts from the ferry arrival point to the Fortress and lasts up to 45 minutes. We highly recommend you take the tour, to get an overview of our history and how best to enjoy your visit.  Our storytellers tell the 1300 year history of Spike Island, sharing the stories of Captains and Convicts, rioters and redcoats.
You will weave past pretty houses, have the dramatic fortifications explained, and be ready to enjoy the rest of your visit.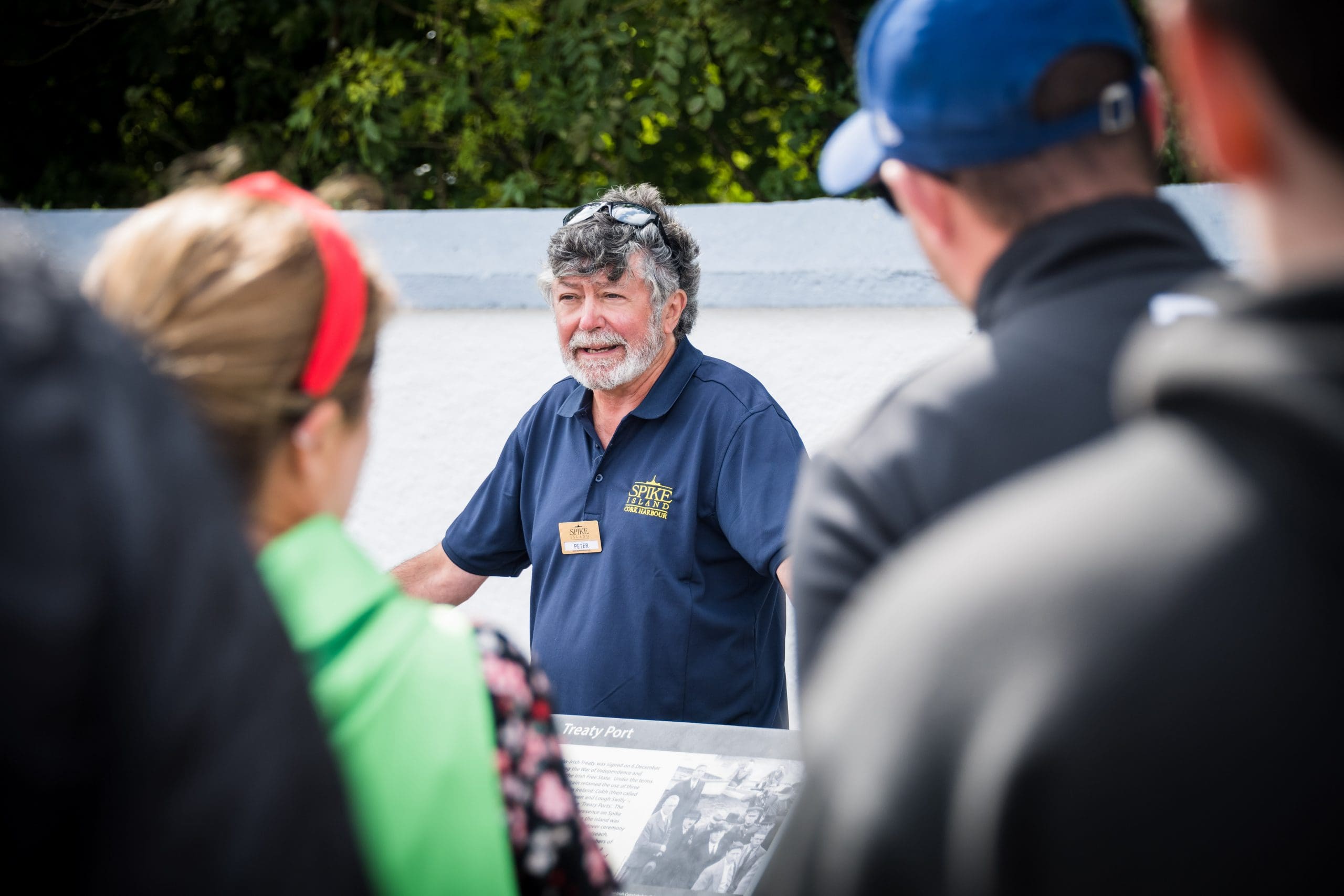 Explore
Our Tours
There is more than one way to see Spike Island.  We offer exclusive Behind the Scenes tours, After Dark tours and special events:
After Dark tours – Discover our dark history and stories we cannot share with any day tour.  Walk abandoned prisons, sit in solitary cells and hear the spooky side of our islands past.
Behind the Scenes – Go underground in the Spike Island tunnels, built to hold the forts gunpoweder but used to hold prisoners in the 1840's.  You will finish your tour in the private Captains Bar, where you can enjoy a complimentary drink of our own Spike Island rum.
Special Events – Concerts, comedy nights, plays and family fun nights… we've got a special occasion to suit you!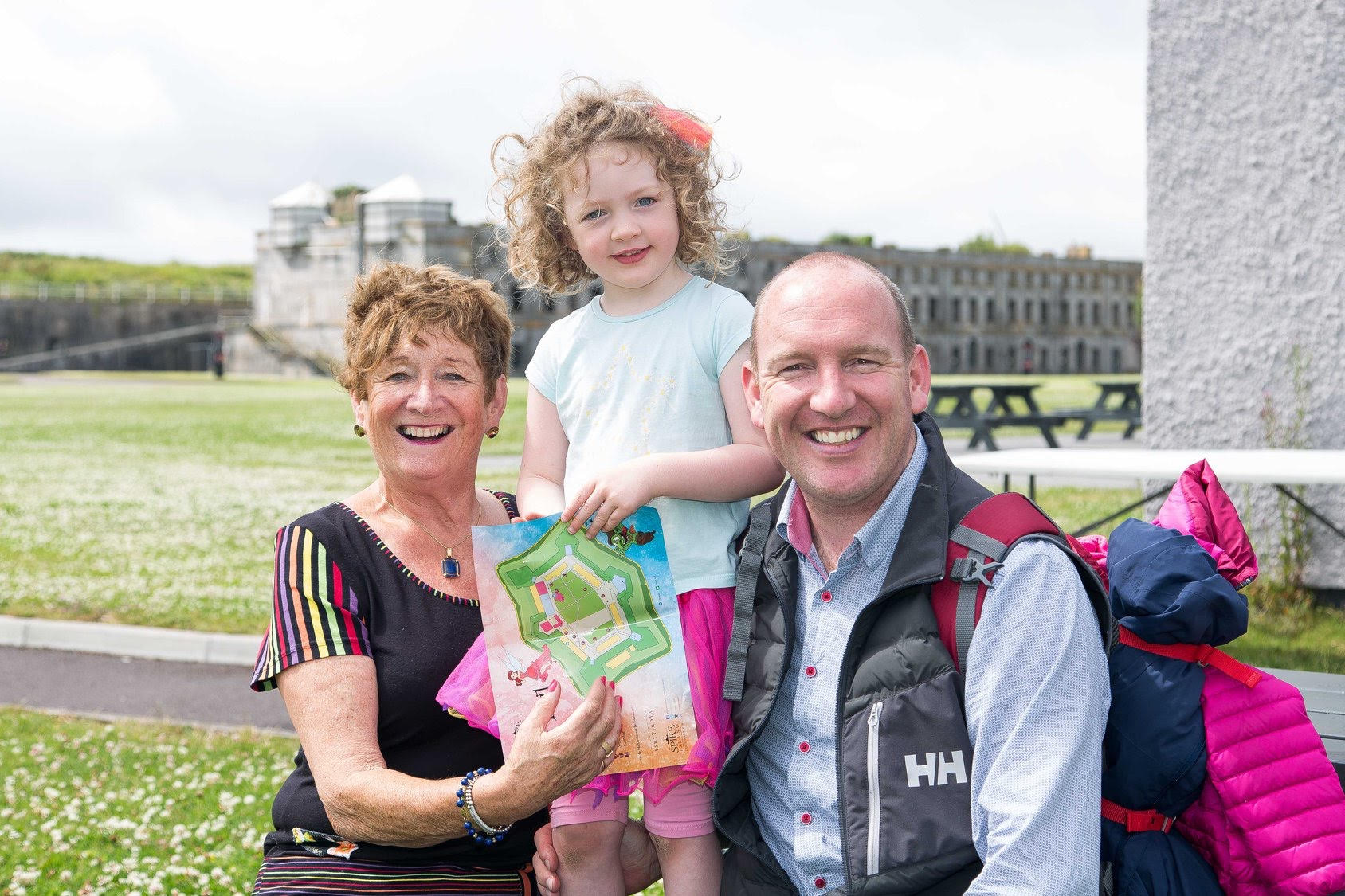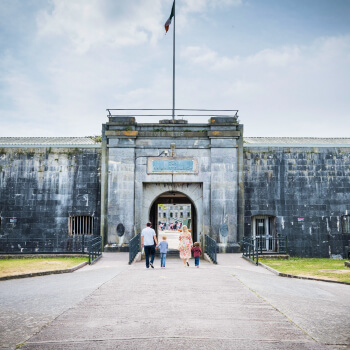 Explore
Ferry journey
Sail the worlds second largest natural harbour on a short and scenic 12 minute crossing.  Enjoy stunning views of harbour town Cobh from the water and keep an eye out for seals, dolphins and sea birds!  You can also spot fishing boats, cruise liners and the Irish Naval Service as they operate in the area.
Our ferry has a roll on pontoon for easy access, no steps, and a seat for every passenger.  Your return boat is 3.5 hours later as we have lots to see, but shorter and longer stays are available on request.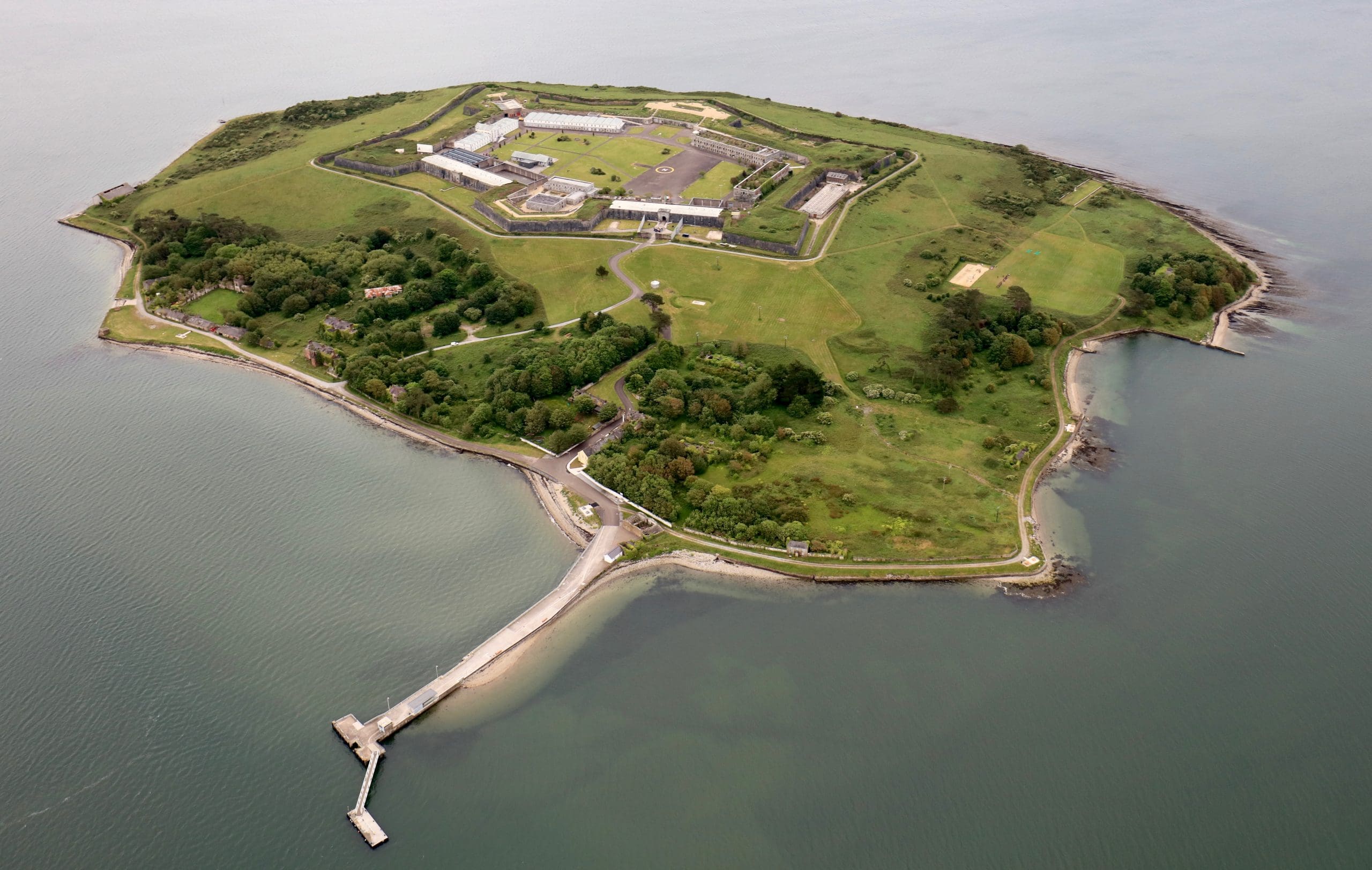 Explore
Augmented Reality App
Bring history to life!  Our amazing augmented reality APP transports you back thousands of years, to the time of the mystical monks, first fortress and island village.  See our characters come to life, like Eamon DeValera in conversation with Winston Churchill, famous adventurer Percy Fawcett, and you can even see the Titanic come to life and set sail on its fateful maiden voyage.
With fifteen stops that come to life before your eyes, including all aspects of our rich past.  See the monastery with your own eyes, hear from former prisoners, and listen as former residents share their memories.  Search 'Imvizar – Spike Island' in the APP or Google Play store.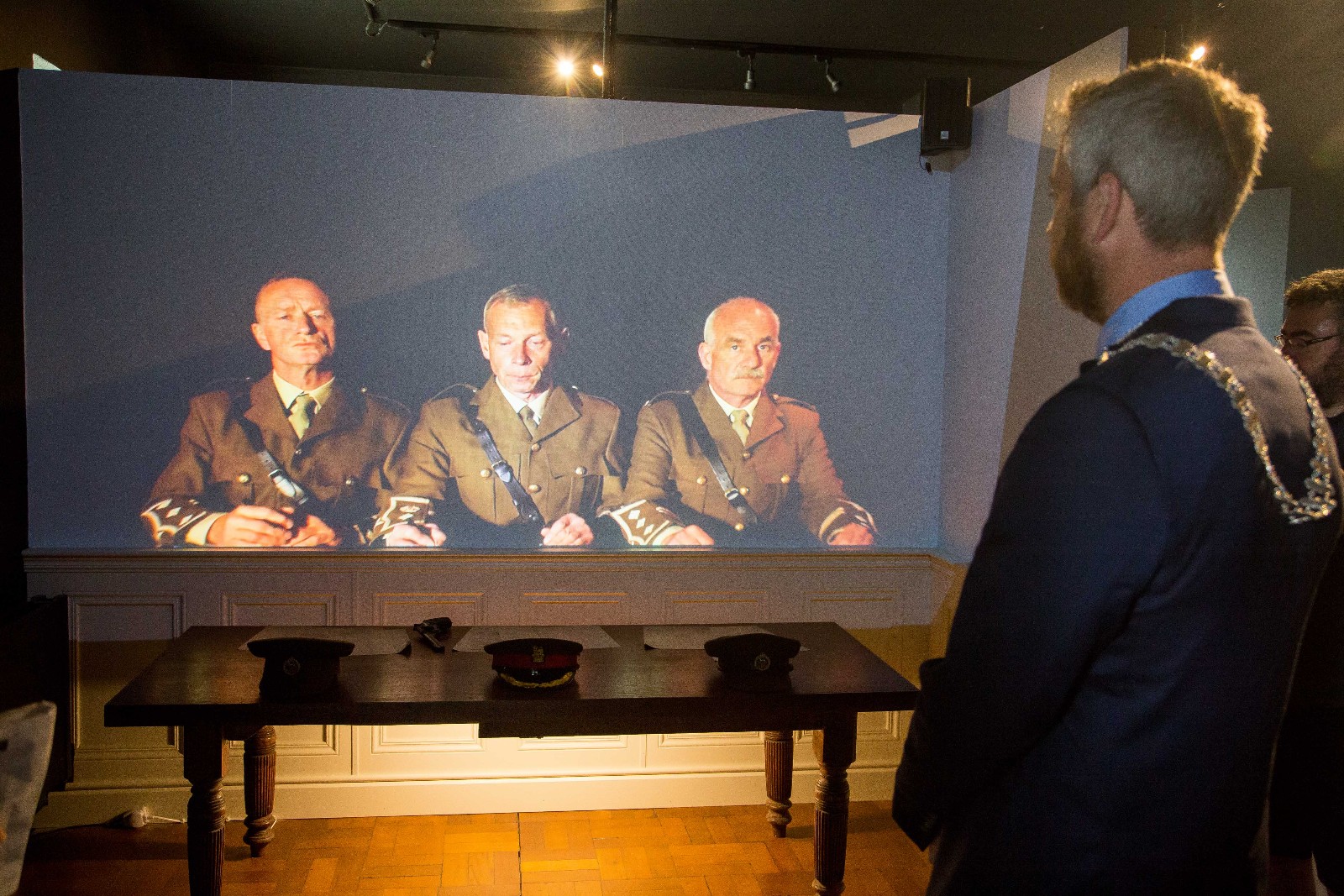 Bernard & Helena McCarthy
Went over to Spike Island during the summer. What a great day out, very interesting place, great walks and a big field if you wanted too chill out or if the kids want to play. It has a shop so you can get food and drinks. You could make a whole day out of it, there was more added to it during the year so cannot wait to go over again this summer, would highly recommend it.
Ireland
Yvonne
We had the pleasure & experience of visiting Spike Island on a day trip the journey from Cobh harbour was by ferry, the crew were great giving information & answering questions. Our tour guide was brilliant, an ex navy man himself, spent time with all. He really got across the history of Spike and we will definitely go again.
Ireland
Caroline D
Great Tour of the Island. My Family and I visited Spike Island (February) and we all found it very interesting. The trip on the ferry accross was great and it was a dry day. We found it very interesting and for history lovers it is a great place to go. The views of Cobh from the Island are magnificent.
Cork
John B
I went to Spike Island recently and found it totally amazing with the history and the heritage of the island. It's a great place to visit and the tour is great. If in Cork then it should be high on your list of places to go. Highly recommended.
Cork
Claire T
Very impressive! It was our second time here and well worth the trip. Lots of interesting information presented with a touch of Irish humour. We'd strongly advise everyone to go there, it's a great day out! You can take the island in at your own pace or join a guided tour. It's a brilliant opportunity to see all of Cork harbour.
Ireland
Kenny & Lisa
Both for history and nature enthusiasts. Be sure to catch the free guided tour that is included in your ticket. Our guide was very skilled and made the history come alive through stories he told.Also take the time to explore the island and enjoy the view of Cobh from a different perspective. Take a walk around and take in the beauty of the nature and the island as a whole!
Brussels, Belgium
Trish
Amazing, a hidden gem! Must-see.
Myself and my husband visited Spike Island today and although we both live in Cork we had never been. It was absolutely brilliant and would highly recommend. Our guide was excellent, so knowledgeable and funny! Time flies so we will definitely be back and will also do the After Dark tour too. I would never get sick of visiting and feel it is the kind of place you could visit over and over and still see and learn new things.
Cork
Rose
Spike Island is well worth a visit. The scenery is beautiful, even for a walk, it is worthwhile to go and see. The tour
guide was excellent too and we enjoyed it all. You could easily spend a few hours here, a great way to spend a day and very affordable too. It is advisable to book the ferry beforehand, it is a popular spot.
Boston, Massachusetts, USA
Explore
Self-Guided Tour - Nature walks
After the optional guided tour, use your free map to discover the island and fortress.  See the incredible authentic buildings, some dating back to the 18th century.  Scale the forts walls for incredible harbour views, and walk long tunnels, prison corridors and military emplacements.
We also have two incredible walking trails – the twenty minute Glacis walk around the fort, and the a 45 minute Ring of Spike, passing villages, nature and wildlife.  Its your day, your way, at Spike Island Cork.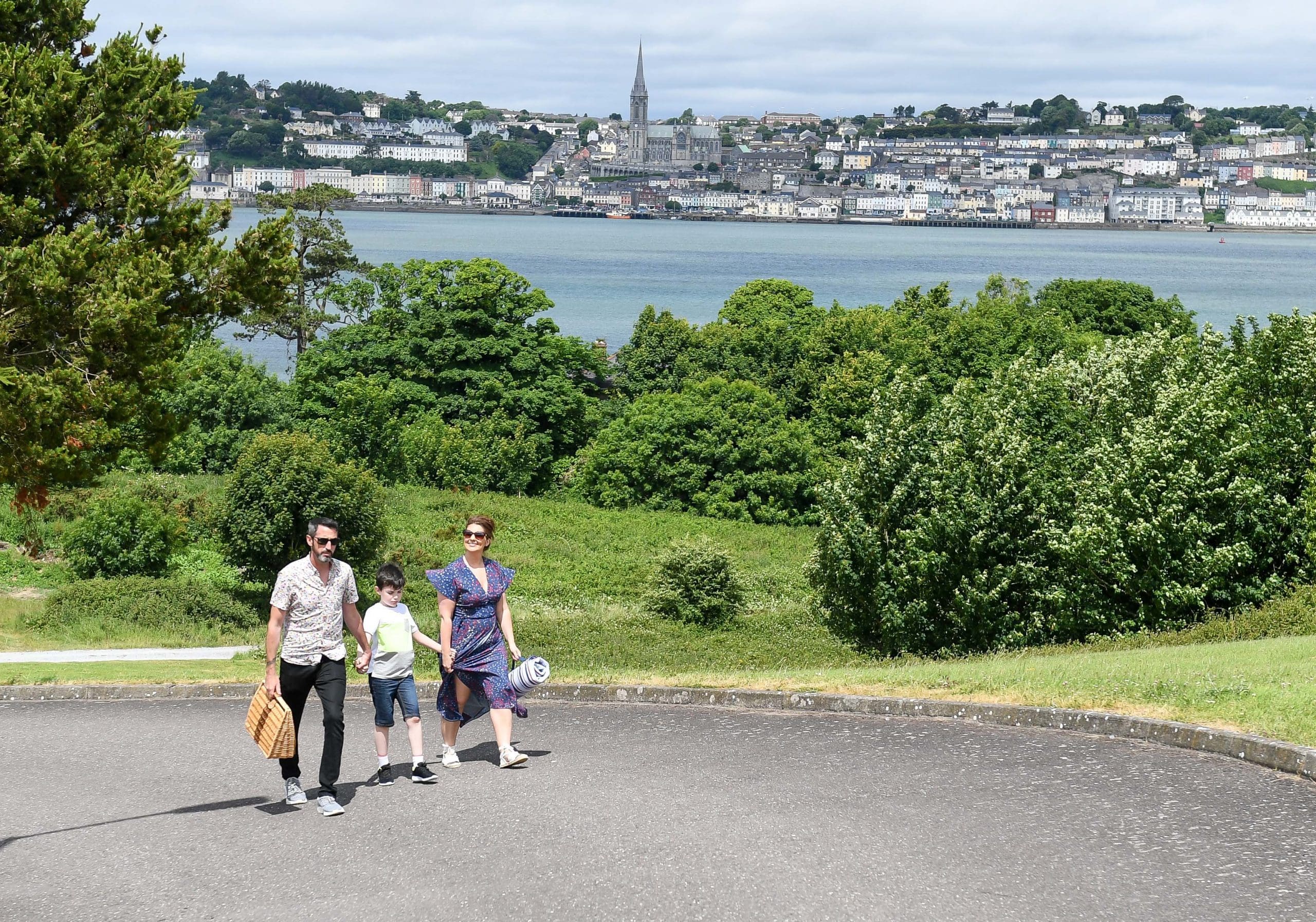 Explore
Our Facilities
Having completed the tour and explored our authentic buildings, take a well deserved break in our comfortable cafe.  With seating for over 100 inside and outside, a warm welcome and delicious treats await.  Serving hot sandwiches and wraps, treats and beverages.
We also have two great gifts shops for some retail therapy, which specialize in historical books, unique Spike gifts, Irish items and children's items.  There are several toilets on site including child changing facilities and wheelchair accessible toilets at the pier and in the forts cafe.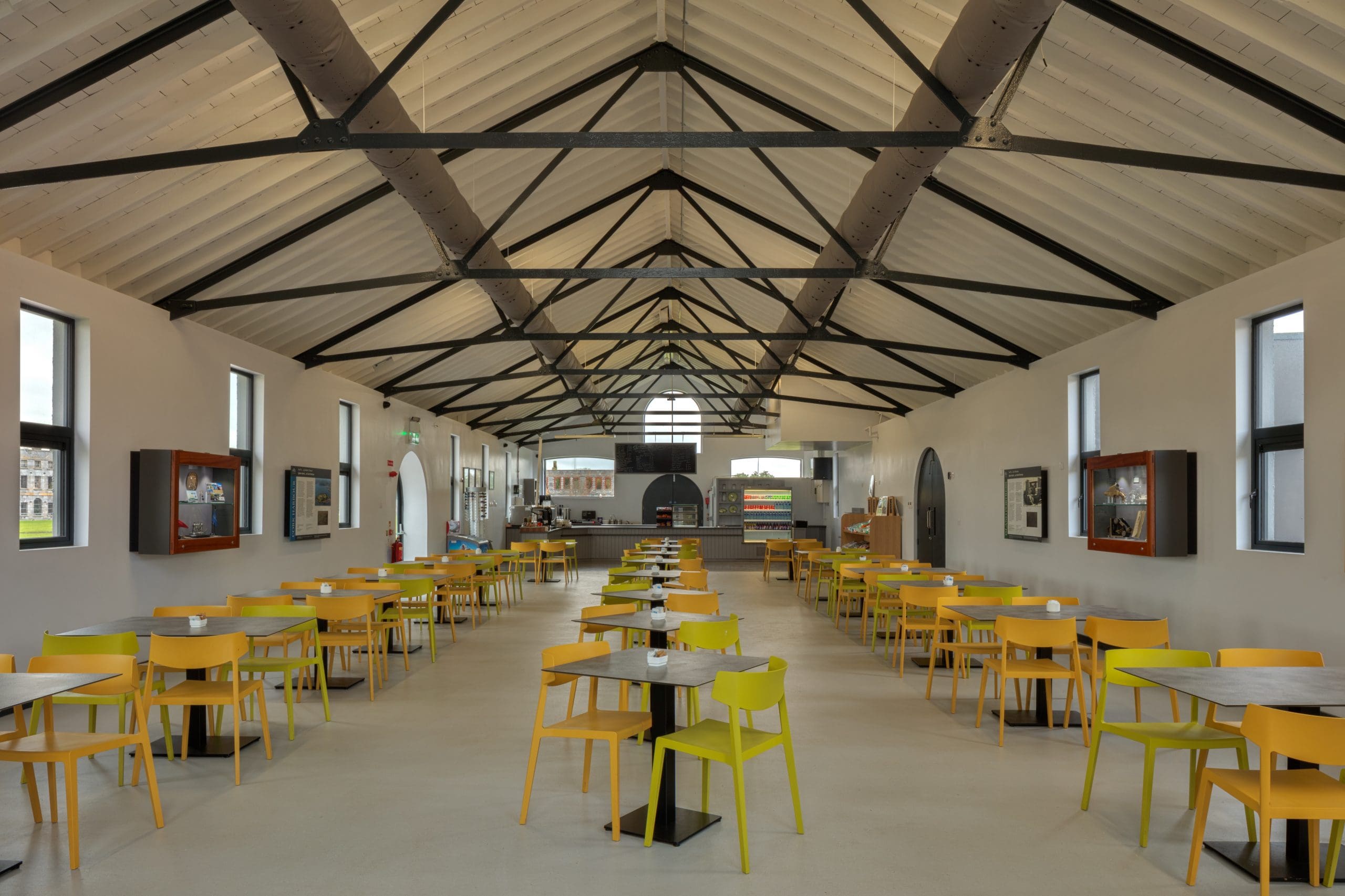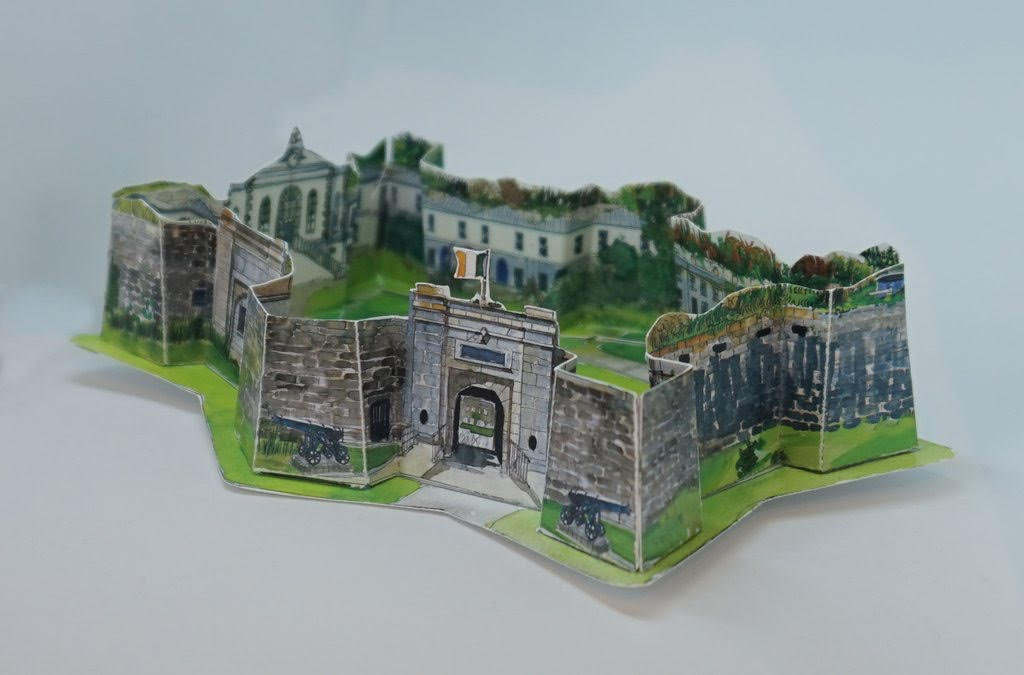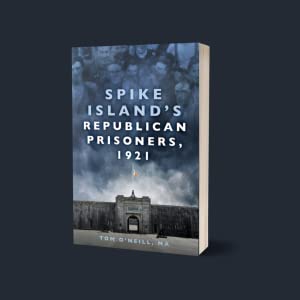 Wheelchair / access queries
Learn more here
We have a roll on / roll off pontoon to access the ferry and island, and the majority of our exhibitions are wheelchair and buggy friendly.
There is significant walking on the island but paths and roadways are solid materials.
Click the button to get a detailed overview of accessibility concerns, and feel free to contact us anytime on 021-2373455 or admin@spikeislandcork.ie with any queries.