The 6 inch guns entered British service at the start of the 20th Century and saw use in naval, coastal and land artillery roles.  Three of these guns were located on Spike Island from around 1902. Two were mounted operationally in open emplacements on Number 3 Bastion and the third for training purposes in a covered building on the north of the island known as the Drill shed. In 1938 the Irish Army's Coastal Defence Artillery took over Spike Island's 6" guns.
In 1943 the Irish Army undertook the enormous task of relocating the guns to their present underground emplacements, deep within the forts walls at the end of long tunnels in Bastions 2 and 4 of the fortress.  Spike Island's 6" guns were manned continuously throughout the 'Emergency' period, more commonly known internationally as World War 2.  After the war the role of Coastal Defence Artillery declined and the gunners were re-rolled to air defence artillery.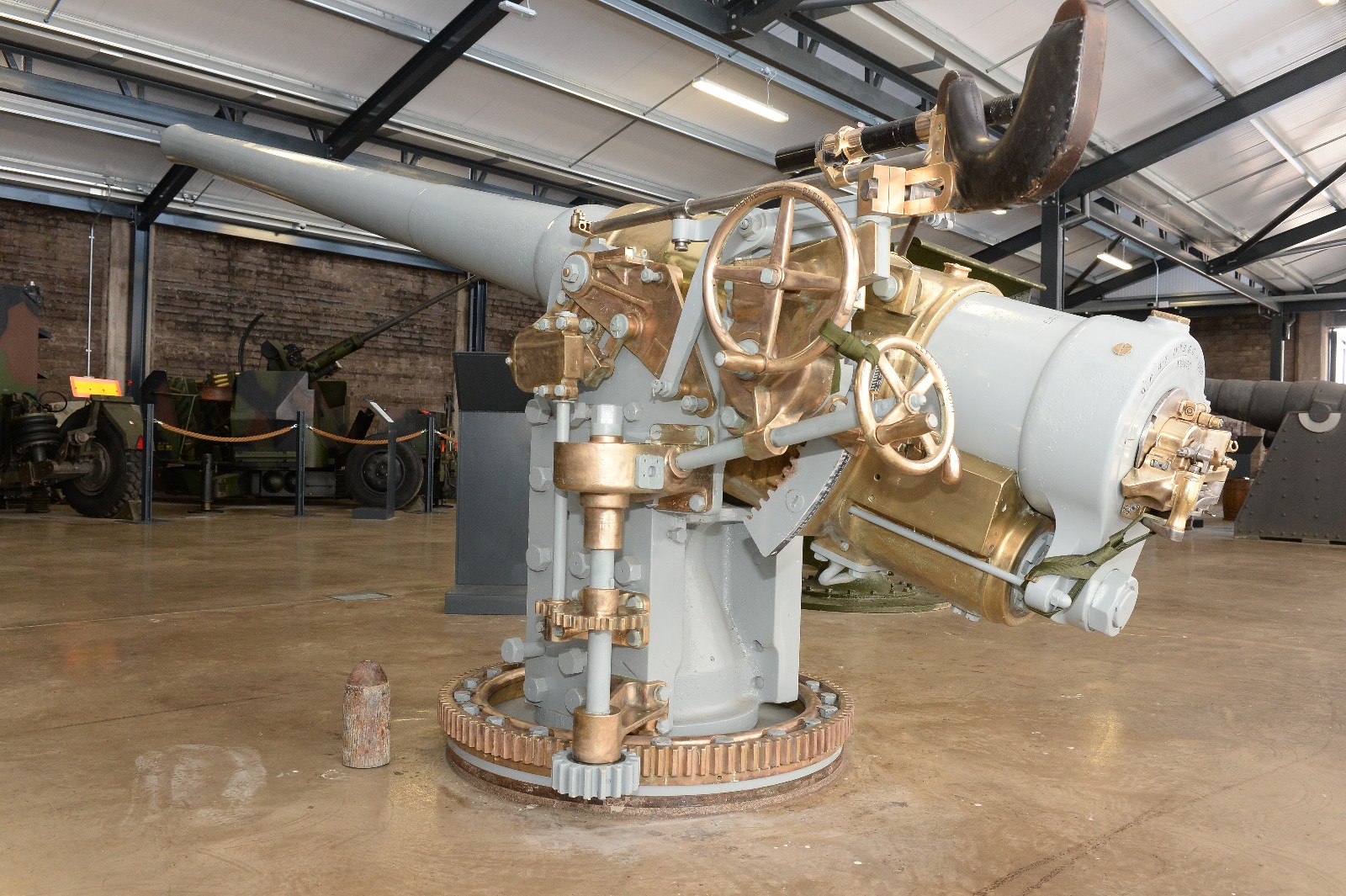 Spike Island's 6 inch gun on Bastion 2 saw a new lease of life with the arrival of the Prison Service in 1985, with staff and inmates working on its restoration.  This task was completed by a team of ex-island residents and volunteers in the years after the heritage centre opened and they continue to maintain the weapons today.
Today both guns 1 and 2 are open to the public and are kept in a high state of restoration, and continue to impress the visiting public with their striking views out over Cork harbour. The 6 inch guns are the largest surviving examples of breech loading guns in Ireland.