Cork Harbour, situated off Ireland's south coast, is believed to be the second-largest natural harbour in the world. Steeped in history, the harbour is famous for its natural beauty and discreet man-made military fortifications.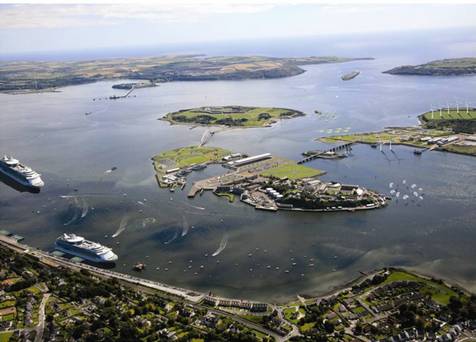 Spike Island is centrally located within view of the mouth of the harbour, and was part of a strategic military coastal defence system for the surrounding areas.  Fort Mitchel on Spike Island protected the harbour along with 3 other neighbouring forts, Fort Carlisle on the eastern approach, Camden Fort Meagher and Fort Templebreedy on the western side. It was built to protect against the constant threat of invasion and there were many, from a French threat in the early 19th century to a German threat in the early 20th century.  Before this, the Spanish had landed troops in nearby Kinsale.
As well as the forts protecting the harbour there are also five Martello towers, a Magazine (ammunition store) on Rocky Island, various castles and the Ireland's only Naval base, Haulbowline.  At the time of the construction Cork harbour's defences would have been at the pinnacle of Naval military technology and would have made the harbour among the best defended in the world if not the very best.  There was even a nearby gunpowder factory at Ballincollig with a winding trail to Rocky island in the harbour which held tens of thousands of barrels of the black powder.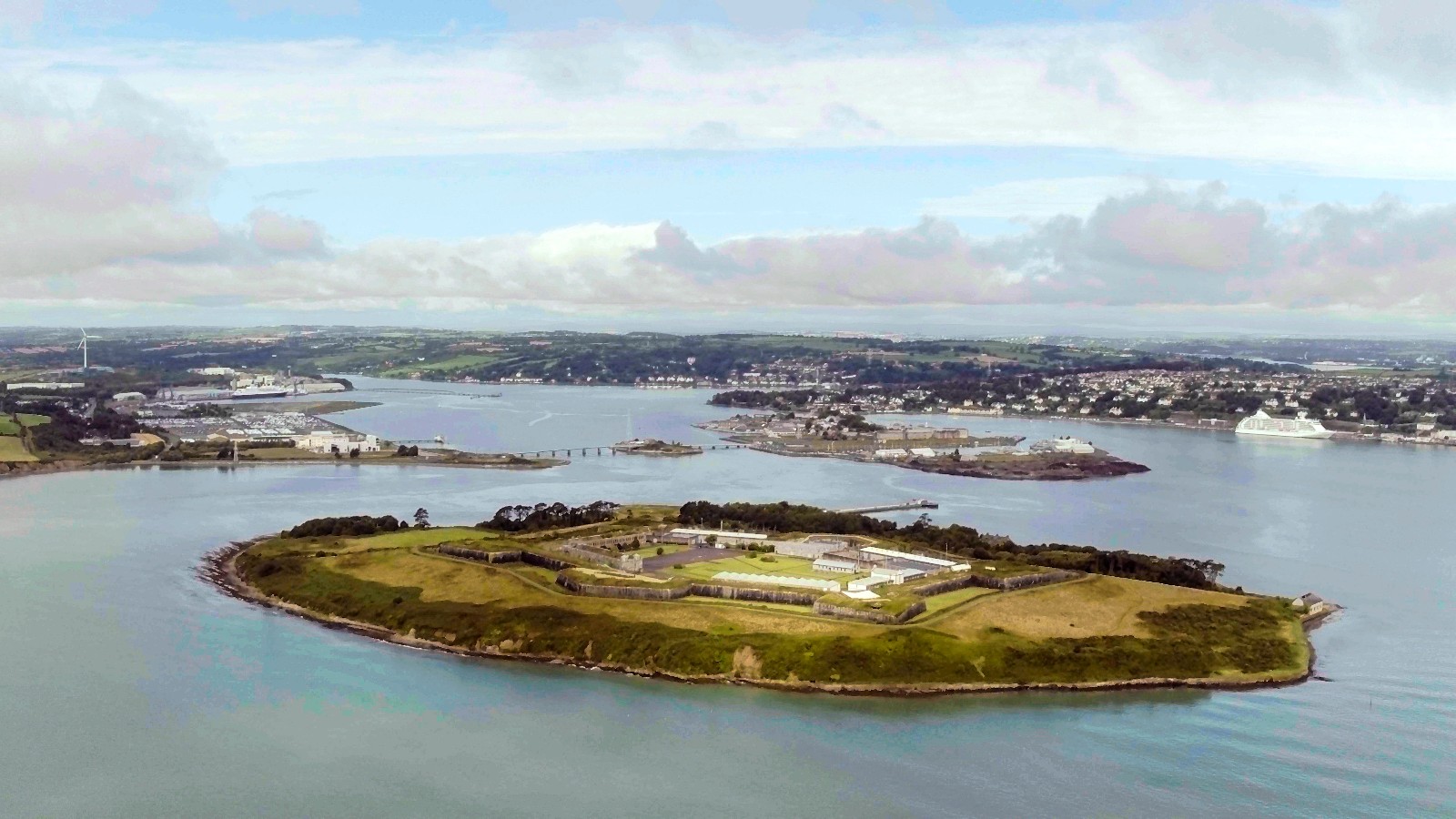 Being the largest original port entrance in the country has created an industry of its own for the area. With the livelihood of Cork and the wider country depending on the safeguarding of the harbour, it is little wonder that the Irish Navy is based in the area and there has been centuries of continous military presence. A visit to the harbour reveals the continued vibrant buzz of merchant shipping, Naval vessels, import and export ships and many pleasure craft.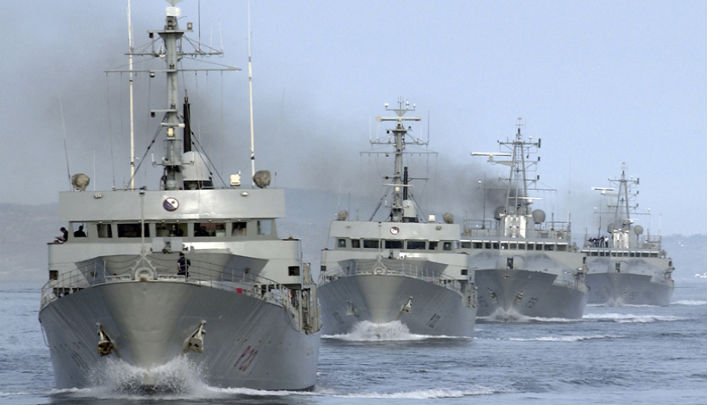 Generations after all threats of attack were removed Cork Harbour still plays a vital role in Ireland's culture and industry. The harbour is recognised for its fortification and historic relevance, but now also has industrial significance. It continuously boasts a strong worldwide commercial shipping network and also contributes to Ireland's tourism sector, welcoming international cruise liners all year round, as well as seasonal ferry crossing to France which creates ease of access to Europe.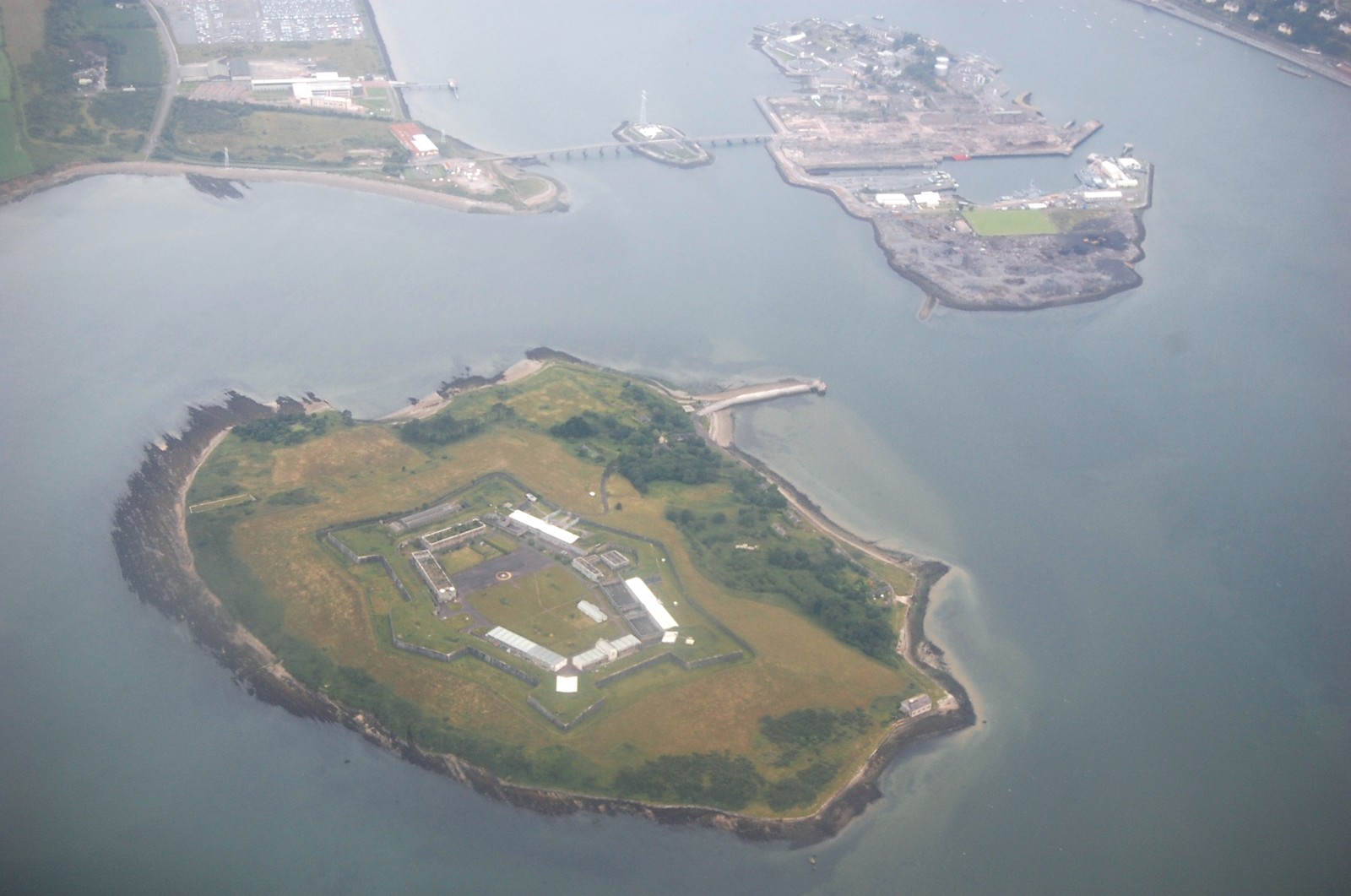 The Cork International Airport is within close proximity making the region well connected to all International transport routes.  Each of these factors in turn promotes a healthy multinational work force in pharmaceutical production, IT development and the future is bright for one of the most stunning natural harbours in the world.
The harbour is also a wonderful natural home for birds, animals and sea life, with seals, dolphins and even occasional whales spotted in the harbour.  The harbour has evidence of human occupation going back as far as 9000 years ago, making it one of the oldest inhabited areas of Ireland.