Celebrating Independence day, 2022!
On July 17th 2022 a fireworks display will light up Spike Island and Cork Harbour, as we celebrate our Independence day on the island.  It was July 11th 1938 that Spike Island was eventually handed from British to Irish control, a huge seventeen years after Irish Independence.  The islands fort and strategic setting were considered so important by the British, they insisted on keeping the location as part of the Cork Harbour forts, and other treaty ports in Berehaven and Lough Swilly.  It took seventeen years and fierce negotiation during a trade war between Ireland and Britain to secure Spike Island's return in 1938, just in time to save the remote outpost from German bombers and certain destruction.
Fireworks, festivities and family fun.
Spike Island celebrates the momentous occasion of the handover from Britain to Ireland with a special night of entertainment.  You can hop on the ferry for the short 12 minute ferry crossing, where a guide will meet you to take you on a special history tour.  We share the rich story of the handover in detail, and our incredible 1300 years of Irish history.
Visitors can then enjoy our several museums and exhibitions, and enjoy scenic walks around our beautiful natural island.  In the fort see the 1850's punishment block, the modern prison cells, our Cork Harbour interactive space, the Independence exhibition and more.
Discover on the outer island the abandoned village, the convict cemetery, the old beautiful beaches with harbour town views and amazing nature and wildlife.
On this special night, you can enjoy performances by various musicians in pop up locations, face painting for kids, additional guided elements and of course the amazing fireworks display at the end.  Over 1300 fireworks will light the sky, a tribute to the each of the 1300 convicts who never left the confines of our harsh Victorian and Modern prisons.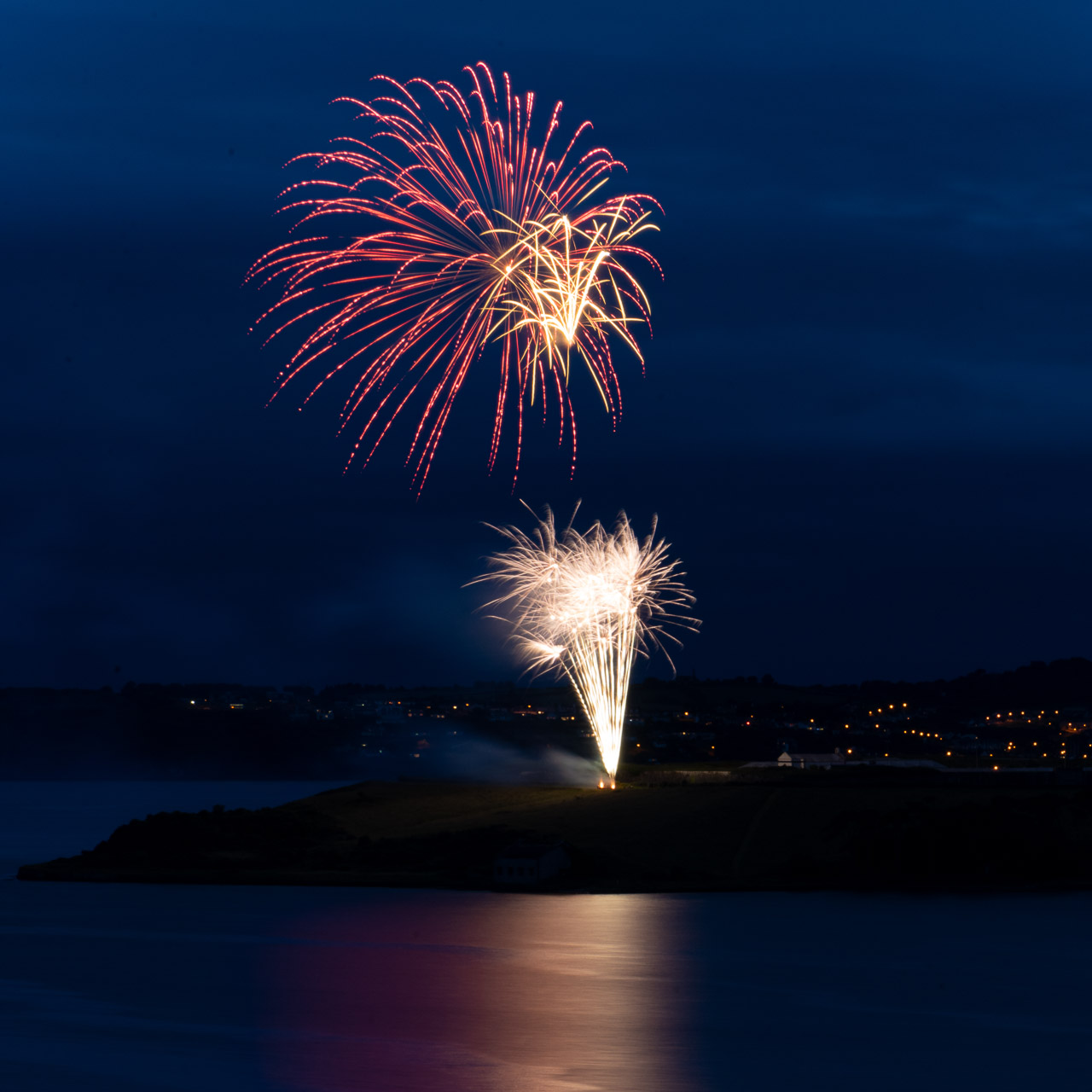 Learn more – 1938 handover.
Learn more about this momentous event here – https://www.spikeislandcork.ie/independence-day-1938/
Book tickets to this amazing event here – https://spikeislandcork.digitickets.co.uk/category/41662