Martin Cahill was a Dublin crime lord who became famous in his lifetime as Ireland's most notorious criminal, and he is considered by many to be the best known Irish criminal of all time.  His exploits were the subject of a movie, television series and numerous books and his story shone a light on some dark areas of 1980s Irish society.  His time spent in Spike Island prison cells was just one chapter in a lifetime story of a crime that included thefts which made worldwide headlines, but his ending was not to be a happy one.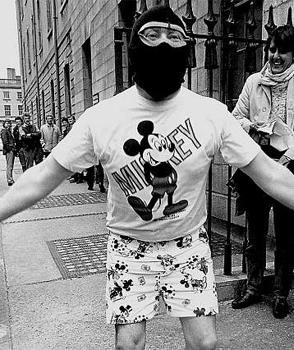 He was born in a rough part of Dublin's north side in 1949 as the second of 12 children.  Along with his brother he was involved in stealing food to feed their family as soon as they entered school.  He progressed to house burglary and soon armed robbery and when he applied to join the Navy he was refused due to his criminal record.  His targeting of security vans transporting cash from bank to bank saw him listed as one of Dublin's most dangerous criminals.
His national fame really came in 1983 when he planned and carried out the theft of over 2 million Irish Punts (about 2.5 million Euro today) of gold and diamonds from O'Connors jewellers in Harolds Cross.  The well planned theft made national headlines and marked Cahill's graduation to high value targets.  The Garda were unable to pin him down for the crime and he was free to plan the next, and his target was even more ambitious.
Cahill had identifed paintings of extremely high value at Russborough house in 1986, a privately owned stately home in county Wicklow.  He and his gang carried out a heist and 18 paintings were taken, including Jan Vermeer's 'The Letter Writer' which now hangs in the Irish National Gallery as one of its most prized possessions.  When Cahill stole the painting it was one of only two Vermeers privately owned the other was in the collection of Queen Elizabeth of Britain.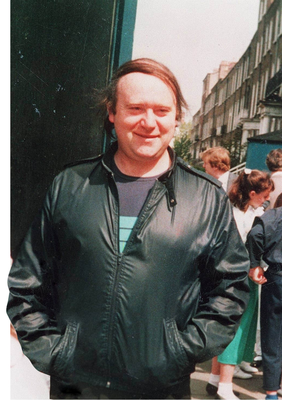 Other works including a Goya, two Rubens, two Metsus and a Gainsborough meant the haul was worth close to a hundred million Punts and the haul is considered the second largest art heist of all time.  Cahill and his gang were unable to sell on the valuable paintings due to the notoriety of the theft, which made headlines worldwide.  Though some were quickly recovered many lay hidden in the Dublin mountains for many months and years.  The robbery proved to be an ill advised move and all but two of the paintings were recovered, 2 Ventian scenes created by Gaurdi which would be worth many millions today.  They are suspected to still be hidden in the Dublin mountains, with only Martin Cahill knowing their whereabouts.
After the crime Cahill developed something of a mystical status in Irish culture, with some seeing him as a folk hero, the poor Dublin native taking on the authorties.  He was identifable to many for covering his face with his hand, and the media named him 'The General' to avoid libel issues.  But time was running out for Martin Cahill and his 'Robin Hood' reputation.  A 1988 television special named him as the man responsible for a car bombing of Ireland's chief forensic scientist which left him lame, and also publically linked him with the 1983 jewellery robbery which had resulted in the loss of 100 jobs.   A special police task force called the 'Tango squad' was set up to provide 24/7 surveillance on Cahill and his gang.  He found himself unable to operate normally and so a prisoner of his own making, with few friends.  His attempts to sell the paintings he had stolen to the Ulster Volunteer Force, the enemy of the Irish Republican Army in Northern Ireland, infuriated the Republicans and made him dangerous enemies.  It was also pointed out by government ministers that Cahll owned a large luxurious property, far beyond what his known income could have generated, prompting more scrutiny.
It was in 1988 that Cahill was sent to Spike Island, to serve 4 months for 'breeching the peace'.  The Irish police were following a tactic employed against other famous international criminals like Al Capone, arresting their mark for any law breaking they could prove.  It was considered too dangerous for Cahill to be held in Dublin prisons so he was sent to Cork harbour, which also had the added benefit of making it more difficult for him to organise his gang.  His only words to the waiting reporters on the pier in Cobh as he was taken to the island were Que Será, Será.  By all accounts Cahill was peaceful and respectful during his time on the island, keeping out of sight and not drawing attention to himself.  He was engaged in the activities of the period like school classes and some light work like painting, plastering, gardening and other work.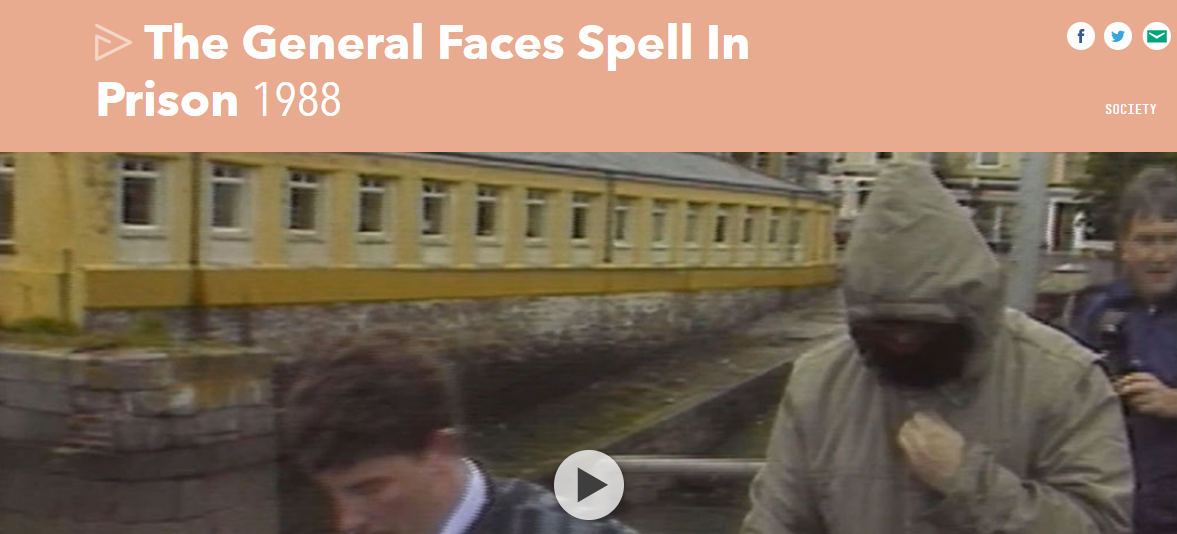 (Click image to see RTE archive video of Martin Cahill's boarding the boat to Spike Island Cork)
In 1994 luck ran out for Cahill.  He was driving alone to return a rented video when a pair of men on a motorcycle stopped beside him at traffic lights and the passenger shot him at point blank range.  The pair sped off and Ireland's most notorious criminal of the 20th century was dead.  The provisional IRA would claim responsibilitly, although other theories included assassination by some of his fellow gang members when he demanded a share of profits from a drugs ring they had created.  Some years after his murder the goverment set up the Criminal Assets Bureau (CAB) which took possesion of property and goods where there was no proof how the funds were ascertained, including Cahll's old house.  Cahill's lifestyle had led to the foundation of a permanet change in Irish legislation and policing.  He left behind 5 children from his wife Francis and a reported 4 more from her sister Tina.  The relationship with his spouse's sister was supposedly not contested by his wife.
While recongised today as a brutal and dangerous man who carried out many life altering crimes, the daring and ambition of some of his thefts is also clear.  He remains one of the most enigmatic characters of the 20th century in Ireland and the film 'The General' earned the Best Director credit for John Boorman at the Cannes film festival, while the 2000 film 'Ordinary Decent Criminal' starring Kevin Spacey and Colin Farrell was loosely based on his life.  Visitors to Spike Island today can see the original 1980's cells in which he was Martin Cahill was held.