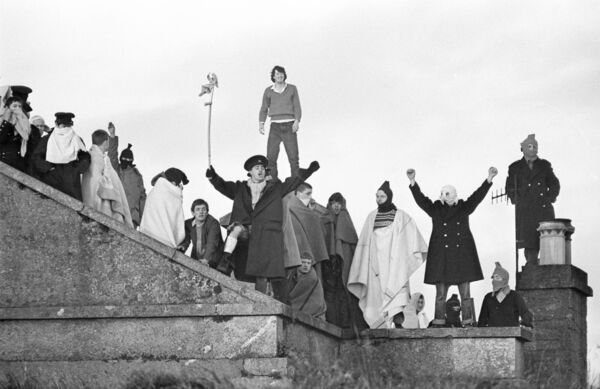 It was a night like any other in August 1985 in the then island prison on Spike Island.  The prisoners had returned to their dorms for the night, and all was calm.  But an argument quickly escalated, and suddenly the prisoners were escaping from their dorms in numbers.  A major riot was underway, and the prison would never be the same again.
The prison officers had to flee the fortress for their safety, as the prisoners broke into the maintenance stores and armed themselves with makeshift weapons.  The prison officers managed to make it to a boat, but the island residents had a scary situation when they found the prisoners between them and the island's pier.  They negotiated safe passage and waited in a hut for a boat to take them to safety.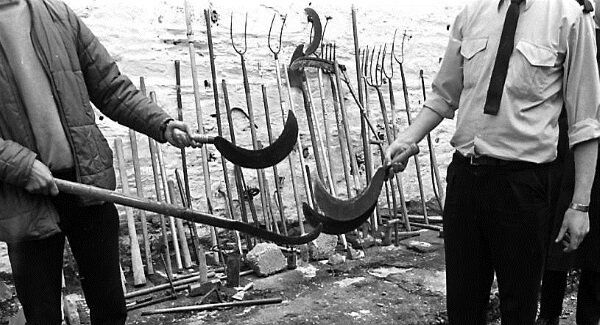 The prisoners now had full control of the island, having broken out of the fort.  But the nature of the island prison was proving effective, and they did not attempt to swim the cold and dangerous waters in Cork harbour.  Instead, they broke back into the fort, hot wiring a JCB digger and blocking up its entrance.  Buildings were set on fire, including their own accommodation block and the records room.
Gardaí (Irish Police) were dispatched from Cobh in a boat, but were met with overwhelming opposition and were forced to lie low.  Detective Garda Jack Hartnett frantically phoned for reinforcements.  He recalls the scene;
"It was bedlam," he says. "The first guards who went out couldn't do anything. The prisoners were all over the island and the situation was potentially very serious.  They had set fire to buildings and armed themselves, and with over a hundred prisoners this was a deadly scenario".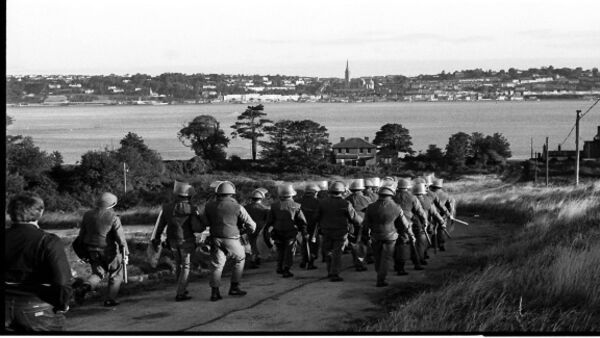 The riot continued for hours before the prisoners climbed on top of the forts 'Mitchel hall', where they remained for most of the next day.  This allowed the prison officers return with reinforcements.  The army also arrived on the island with an armed unit, but they were wisely turned away, as the situation was de-escalating and did not need further provocation.
By the end of the next afternoon, the prisoners surrenders, and the riot was over.  Fortunately no one was seriously injured in the riot, but the beautiful 'A' block which had stood since 1820 was burned out, as was the west side of the 'B' block.
There was much finger pointing after the riot, and it was generally agreed the accommodation in the converted fortress was unsuited to prisoners.  There were no cells as such, and inmates were accommodated in the dormitories, which had been used for Naval Service personnel only shortly before.  The riot led to the construction of formal 4 man prison cells in the 'C' class block, which remained in use until 2004 and can be seen by visitors today.  Visitors can also see the 'Riot exhibition', which tells the story.